*************************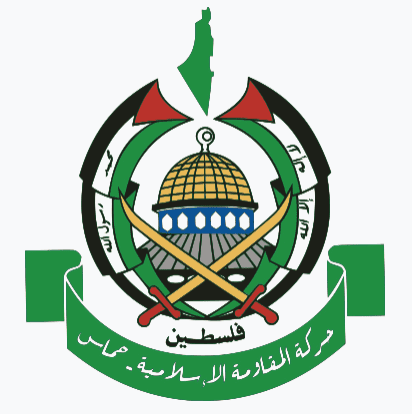 MOHAMED SABRI ATALLAH, ONE OF 18 HAMAS TERROR ORGANIZATION AFFILIATES ON THE ORIGINAL HUMANIZE PALESTINE WEBSITE
The original Humanize Palestine websites were created as a memorial for martyred Palestinian terror operatives.
To view photographs of the 18 Hamas terrorist operatives and affiliates found on the Humanize Palestine websites' photo gallery, click HERE.
لمشاهدة صور لـ 18 ناشطاً إرهابياً من حركة حماس و 18 منتسبين تم العثور عليهم في معرض الصور الفوتوغرافية لمواقع "إضفاء الطابع الإنساني على فلسطين"، انقر هنا.
*************************
THE ORIGINAL HUMANIZE PALESTINE NARRATIVE:
Memorializing Palestinian Terrorists
IN MEMORY: MOHAMED SABRI ATALLAH
Click HERE to view original Humanize Palestine Website (Use Back Arrow to return)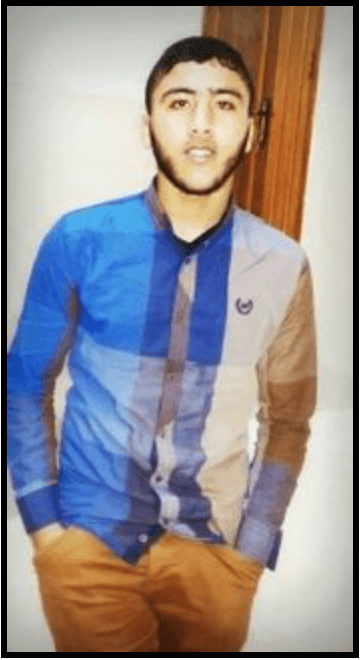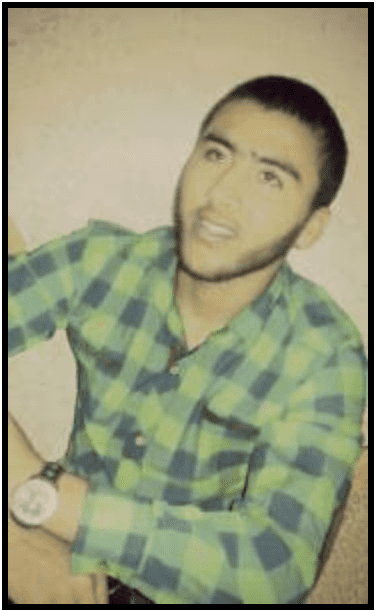 Mohamed Sabri Atallah, 21 years old, was killed on Sunday August 3, 2014 by an Israeli airstrike in Gaza.
Activist Mohammad Zeyara, a dear friend of Mohamed Atallah, comments:
"Growing up, we've had multiple problems with his cousins, except for him. Never in my life did we argue. Such a genuine and kind young man. He was a GOOD man, he was no terrorist. I honestly don't know what to say. I'm still facing the shock.
Mohamed Sabri AtaAllah, killed by an Israeli airstrike. May Allah accept you as a martyr.
RIP brother."
Source: IMEMC, Mohammad Zeyara's Facebook

THE MEMORIALIZATION OF A PALESTINIAN TERRORIST
(By the original Humanize Palestine Website)
2 THOUGHTS ON "IN MEMORY: MOHAMED SABRI ATALLAH"
SKYWALKERSTORYTELLER August 6, 2014 at 8:12 am REPLYMay he rest in peace. Om mani padme humLike
JANE ROSSITER-SMITH August 10, 2014 at 11:09 am REPLYMohamed, you had your whole life in front of you when it was cut short so tragically. In your memory we will continue the fight for justice for Palestine.
Sincere condolences to your family and friends.
JaneLike
*************************
THE FACTUALLY CORRECT NARRATIVE:
Identifying Palestinian Terrorists
HAMAS OPERATIVE: MOHAMED SABRI ATALLAH
YOUTUBE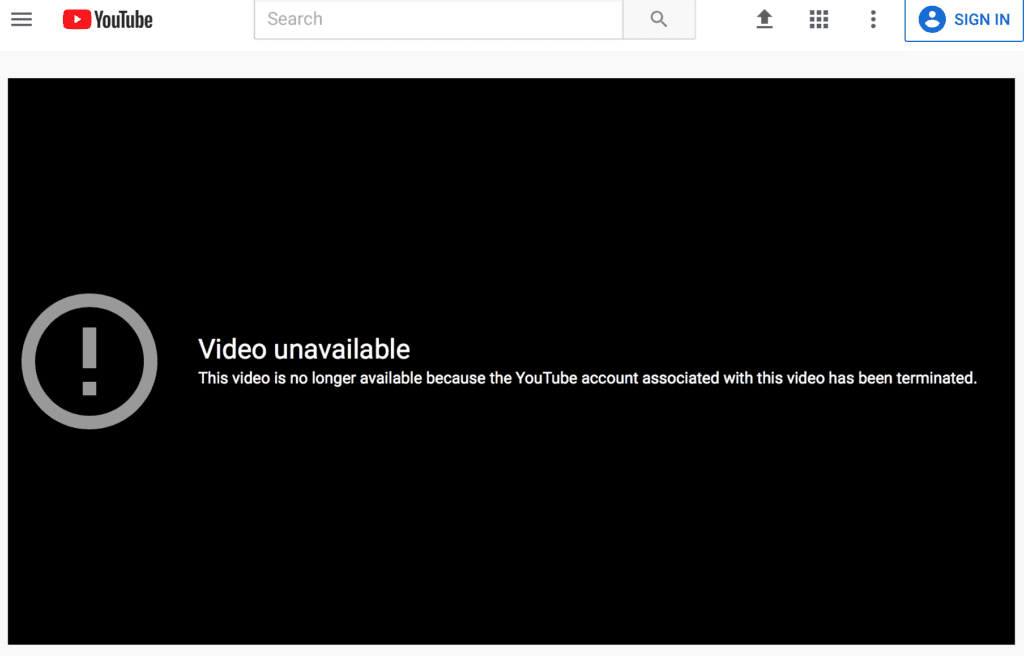 الشهيدان مصطفى ومحمد صبري عطاالله
"Shahidan Mustafa and Mohammed Sabri Atallah"
"Video unavailable
This video is no longer available because the YouTube account associated with this video has been terminated."
Before Google censored the video, it was downloaded and archived. Seen below are screen grabs from the video:
SCREEN GRABS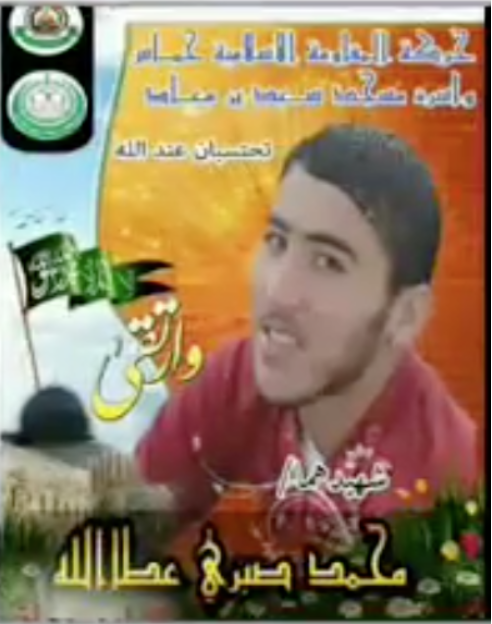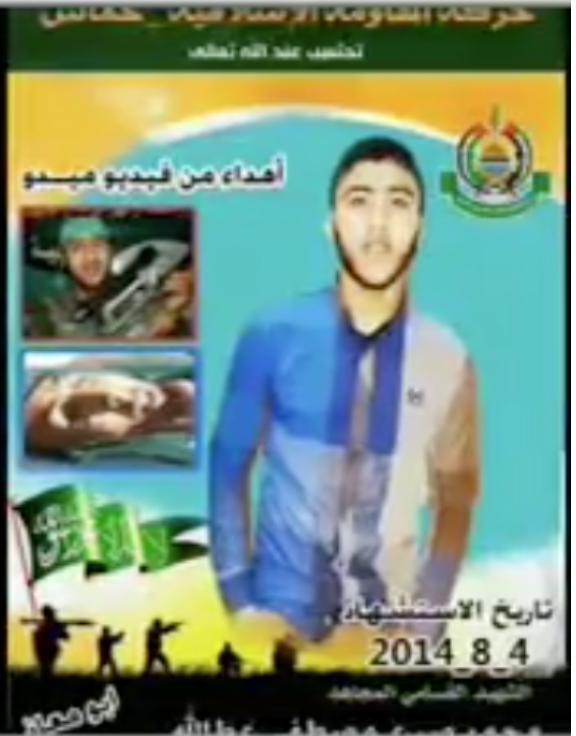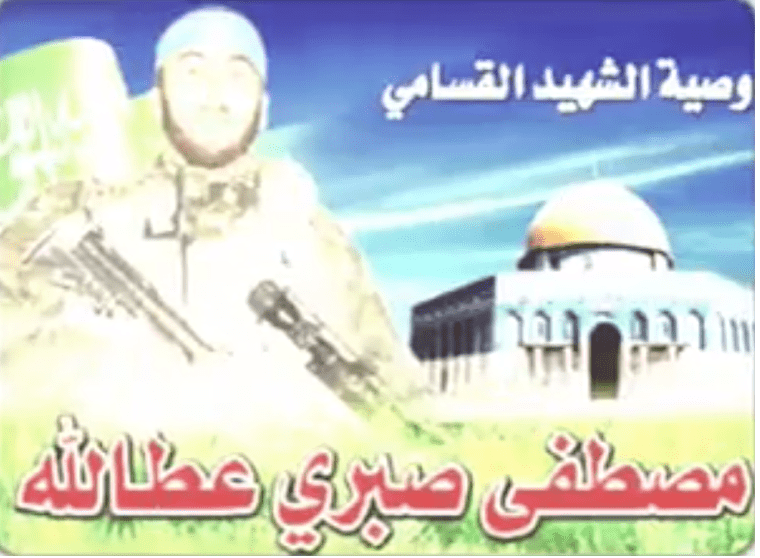 The video above featured Mohammed and his brother Mustafa. This is the brother, Mustafa:
THE BROTHER
YOUTUBE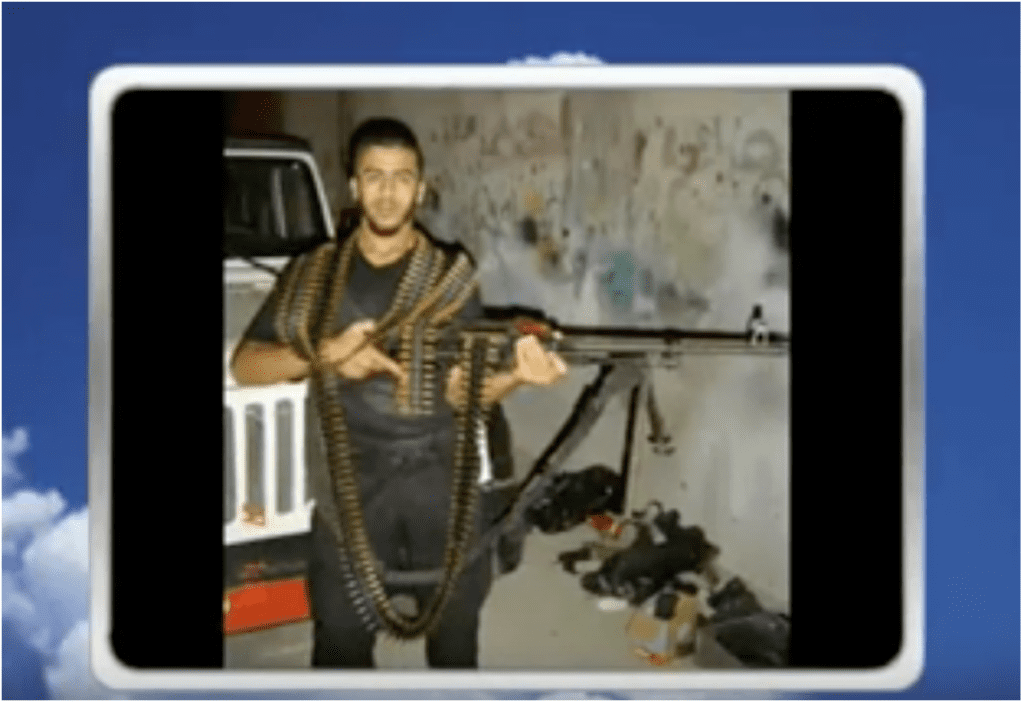 IZZ AL-DIN AL-QASSAM BRIGADES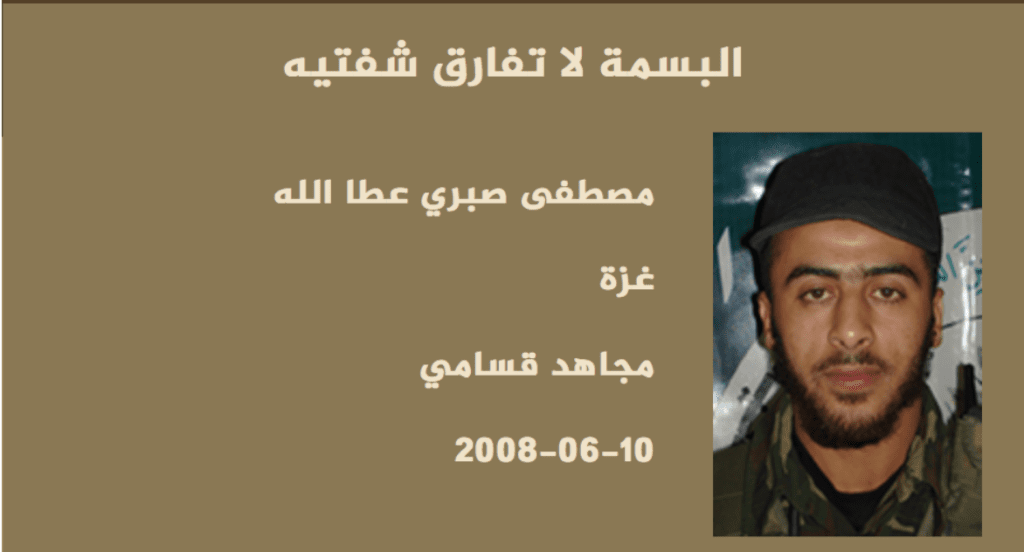 PATENTLY FALSE NARRATIVE, ORIGINAL HUMANIZE PALESTINE WEBSITE
ORIGINAL HUMANIZE PALESTINE WEBSITE
"He was a GOOD man, he was no terrorist."
THE FACTS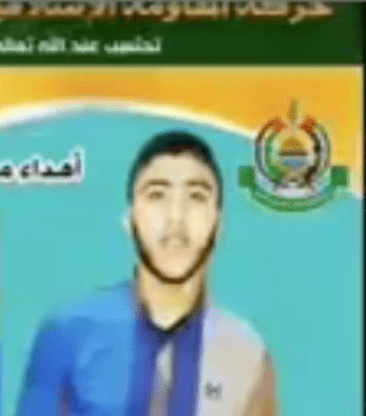 Mohammed Sabri Atallah was a member of Hamas. His mourning poster clearly displays the Hamas logo. Both brothers were members of Hamas. Brother Mustafa was a member of the Izz al-Din al-Qassam Brigades, the military wing of Hamas. The YouTube video demonstrates that Mohammed Sabri Atallah was also a member of Hamas.
HAMAS / IZZ AL-DIN AL-QASSAM BRIGADES FUNDRAISING SCHEME
Prior to August 2020, the Hamas and Izz al-Din al-Qassam Brigades websites had a green banner at the top of their home page. This is how the home page of Hamas' TV station, al-Aqsa TV, appeared on March 16, 2020:

Note the green banner at the top of the page:

The green banner contained an embedded URL that linked to the Izz al-Din al-Qassam Brigades website. Clicking on the green banner would open this webpage: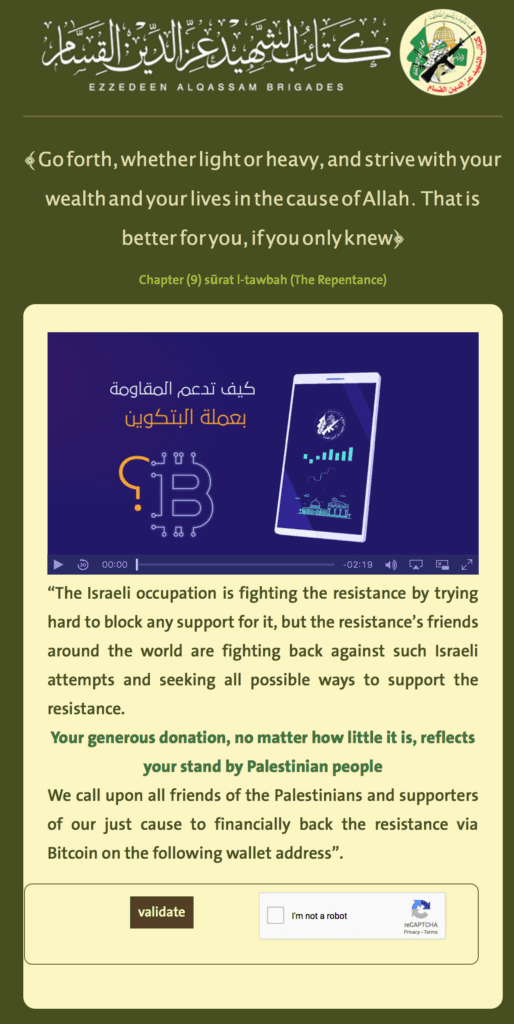 This was a fund raising scheme utilizing cryptocurrency, Bitcoin, to underwrite its terrorism ("resistance"). Note that the solicitation is in English. This would indicate that the fund raising scheme not only targeted Arabic speaking countries but English speaking western countries as well, such as the U.S.
In August 2020, the U.S. government seized the website, funds and assets:
U.S. DEPARTMENT OF JUSTICE SEIZURE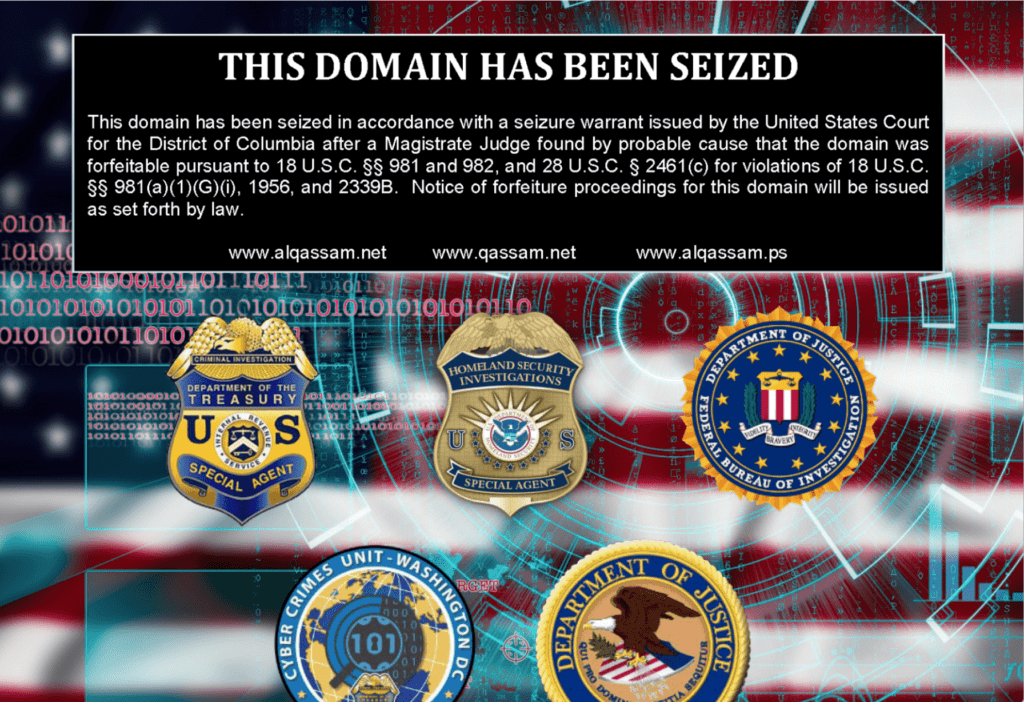 The original Humanize Palestine website memorialized Hamas and al-Qassam Brigades terror operatives, Mohamed Sabri Atallah was one example. In their own words, they honored the deceased terror operatives as martyrs by bringing them back to life through their pictures, stories, art, and poetry.
Now the victims of these terror operatives have been honored. The U.S. Department of Justice has seized al-Qassam Brigades assets, funds and websites, used to finance their terror campaigns. The monies will be directed to the United States Victims of State Sponsored Terrorism Fund.
To read about the United States' largest-ever seizure of cryptocurrency in the terrorism context, click HERE.
CLICK 'HOME' TO RETURN TO GALLERY