THE ORIGINAL HUMANIZE PALESTINE NARRATIVE:
Memorializing Palestinian Terrorists
IN MEMORY: SHAHED QUISHTA
Click HERE to view original Humanize Palestine Website (Use Back Arrow to Return)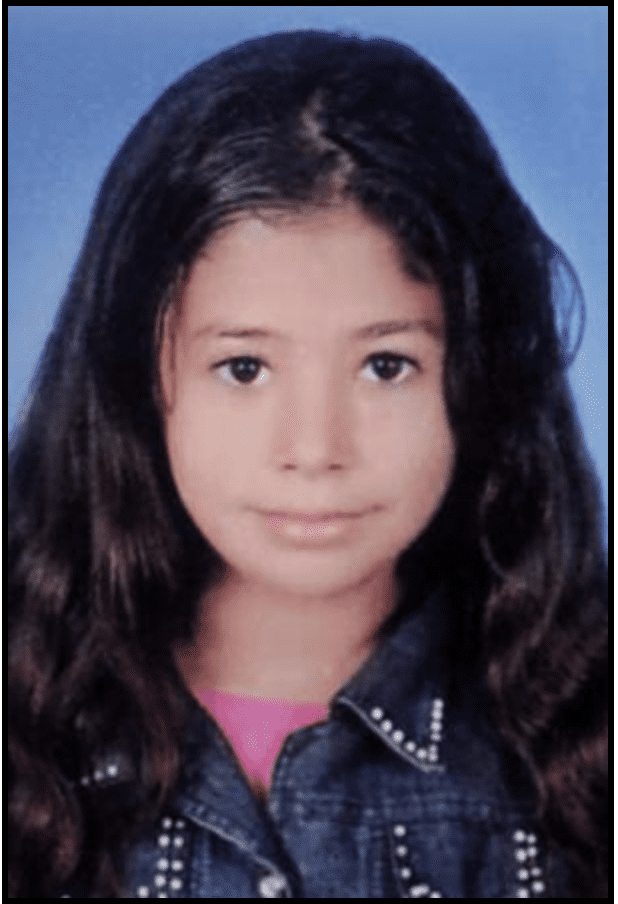 Shahed Quishta, 8 years old, was killed while sitting in her living room on July 22, 2014, when an Israeli tank shell slammed into her home in Beit Lahia, in the Gaza Strip.
Shahed Quishta the middle child of five. Shahed and her sister, Rojina, 14 years old, shared a room that now stands empty because Rojina can't bear to sleep there alone.
Shahed's school bag is still filled with notebooks from third grade, including those from English class with vocabulary lists written in a neat script. Her report card notes that she was third in her class.
Two weeks into the war, on July 22, Shahed was playing with her cousins downstairs. Around mid-afternoon, she returned to her family apartment on the second floor. She curled up in an armchair with her tablet computer. Her father, Mouin, was napping on a mattress nearby in the living room.
The shell hit at 4:15 p.m., her father said. He awoke to a huge cloud of dust and smoke that obstructed his view of Shahed critically wounded on the armchair. He grabbed his wife and children and ran downstairs, only to find that Shahed had not been accounted for. He raced back upstairs and found her. She still was breathing faintly, but died less than half an hour later.
Weeks after her death, Shahed's younger brother Mohammed and several cousins attended a playgroup with some three dozen neighborhood children put on by World Vision, an international Christian aid organization. As a warm-up, they sang a version of "If You're Happy and You Know It," finishing each verse with clapping, fist pumping or stomping.
Mohammed, who had witnessed the explosion that killed his sister, was reserved at first, but eventually got swept by the enthusiasm. Majd, an 11-year-old cousin, said he enjoys going to the group, but misses Shahed. "She was our leader," he said.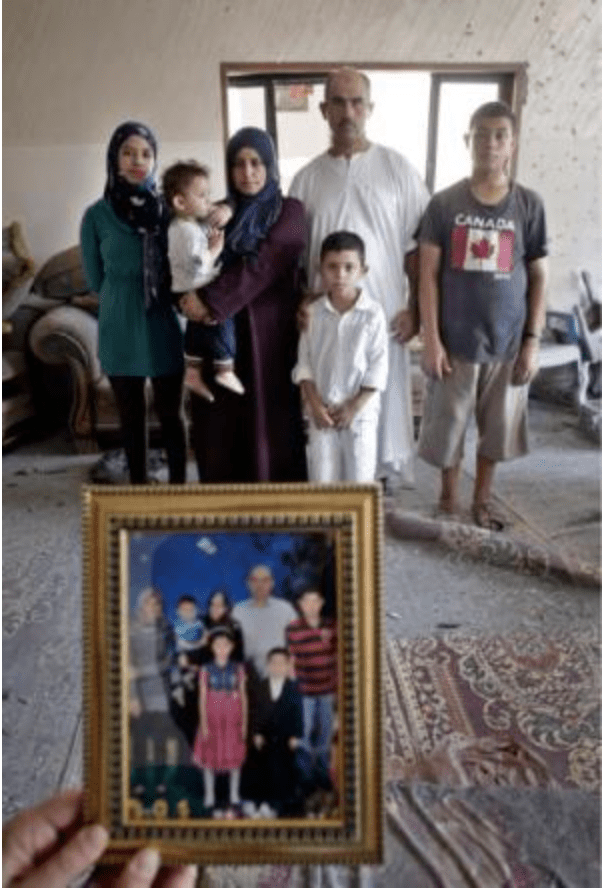 In this Saturday Aug. 16, 2014 photo, the family members of Shahed Quishta, 8, seen in the framed picture wearing pink, gather for a family portrait in the living room where Shahed was killed on July 22.
Sources: ABC News, Yahoo News, Daily Hampshire Gazette
4 THOUGHTS ON "IN MEMORY: SHAHED QUISHTA"
*************************
THE FACTUALLY CORRECT NARRATIVE:
CIVILIAN CASUALITY OF WAR: SHAHED QUISHTA
CLICK 'HOME' TO RETURN TO GALLERY