*************************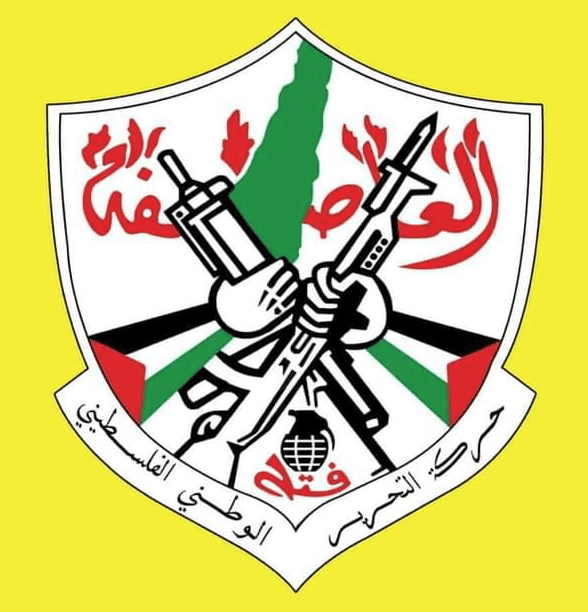 MOHAMMED DUDIN, ONE OF 25 FATAH TERRORISTS, OPERATIVES, AFFILIATES ON THE ORIGINAL HUMANIZE PALESTINE WEBSITE
The original Humanize Palestine websites were created as a memorial for martyred Palestinian terror operatives.
To view photographs of the 25 Fatah terrorists, operatives, and affiliates found on the Humanize Palestine websites' photo gallery, click HERE.
لمشاهدة صور 25 إرهابياً من فتح، وعملاء، ومنتسبين موجودين في معرض الصور الفوتوغرافية لمواقع الإنترنت لـ"أنسِر فلسطين"، انقر هنا.
*************************
THE ORIGINAL HUMANIZE PALESTINE NARRATIVE:
Memorializing Palestinian Terrorists
IN MEMORY: MOHAMMED DUDIN
Click HERE to view original Humanize Palestine Website (Use Back Arrow to Return)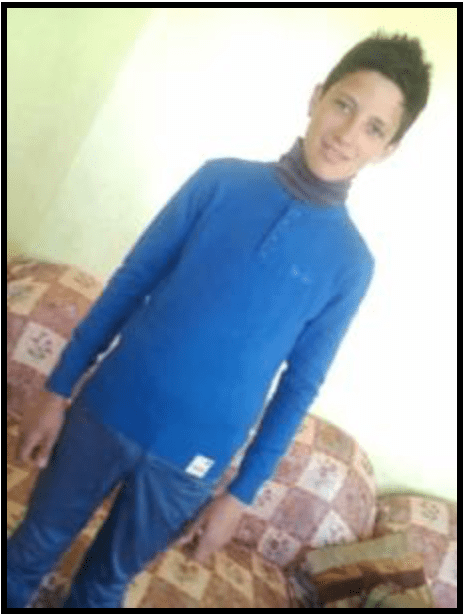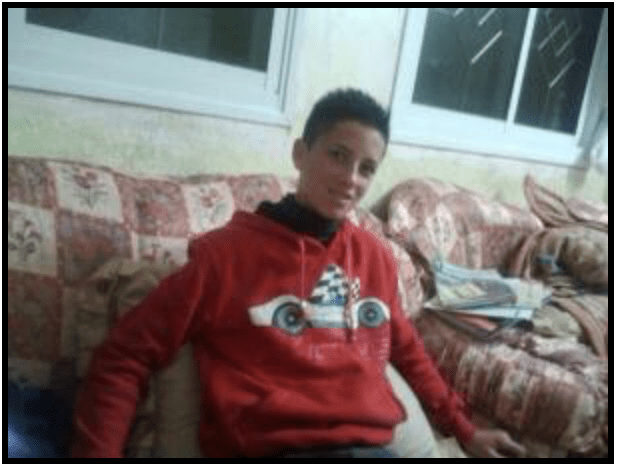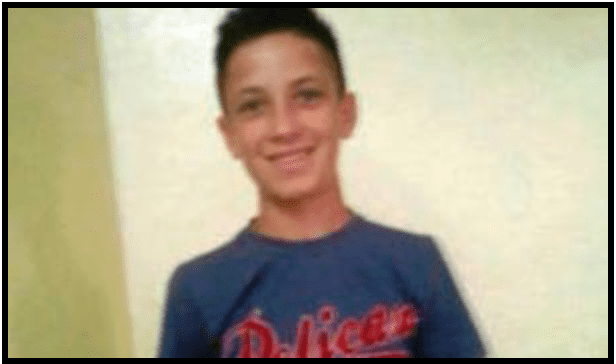 Mohammed Dudin,15 years old, was killed on June 20, 2014 by Israeli Occupation Forces in the village of Dura, near Hebron.
From Haaretz: After the start of Israel's "Operation Brother's Keeper" and the closure imposed on the Hebron area, Mohammed's father, Jihad, was unable to get to work. His son Mohammed, the younger of his two boys, was already on summer vacation, and the two used the time to continue the piecemeal construction of the family's home on the floor above the apartments of Jihad's four brothers. It was only on holidays and during periods of forced unemployment that father and teenage son hauled cinder blocks to the heights of the new third-floor dwelling.
Before they went to sleep on Thursday June 19, 2014, Jihad asked Mohammed whether he would be able to help him haul up more gray cinder blocks on Friday, too. Mohammed told his father to wake him early and they would go on with the construction. The two went to bed around 11 o'clock, exhausted from the day's work. Jihad slept until 6 the next morning, when he was abruptly awakened by the shouts of children in the yard. Mohammed had leaped out of bed in the dark of night, his sleep broken by the din of Israeli forces on the move as hundreds of soldiers raided the town.
On the days when Mohammed did not help his father in building their new home, he wandered the town's streets, a tray perched on his head, selling hilbeh, a local fried sweet that he bought for half a shekel (15¢) each and sold for 1 shekel.
He was a strikingly handsome boy. His family say he was the best food hawker in town: Everyone was captivated by his winning smile and bought sweets from him.
Mohammed's cousin Mahmoud, who was with Mohammed at his final moments of life, says that Mohammed managed to say, "Take care of yourself, take care of my parents, I love them."
ONE THOUGHT ON "IN MEMORY: MOHAMMED DUDIN"
CLEY July 27, 2014 at 4:16 pm REPLYRest in peace little child. Our hearts go for you and your family! 🙁 Our hearts are broken

*************************
THE FACTUALLY CORRECT NARRATIVE:
Identifying Palestinian Terrorists
FATAH AFFILIATE: MOHAMMED DUDIN
THE INCIDENT
THE TELEGRAPH
Click HERE to view website
A Palestinian boy of 15 was killed by Israeli forces in the West Bank amid an extensive military operation triggered by the presumed kidnap of three teenagers.
Mohammed Dudin suffered fatal gunshot wounds as Israeli troops conducted sweeping missions for a fifth successive night without yielding any sign of three youths whose disappearance has been blamed by Israel on Hamas, the Islamist militant group.
He died after reportedly being shot through the chest and abdomen by an Israeli soldier at around 5.30am in Dura, south-west of Hebron. Palestinian witnesses say he was among a group of youths throwing stones at soldiers who had gone to raid homes and arrest activists in the town.
INTERNATIONAL BUSINESS TIMES
Click HERE to view website
Israeli security forces killed 15-year-old Mohammad Dudin on Friday during their sweeping search operation to find three Israeli teenagers believed to be kidnapped in the West Bank on June 12.
Israeli forces say villagers in Dudin's home village of Dura hurled stones and Molotov cocktails at them as they entered the area to make arrests. They responded with live fire. Eyewitnesses say Dudin was among a group of boys hurling rocks at Israeli forces. The youth was pronounced dead at Alia hospital in nearby Hebron. Twenty-five Palestinians were arrested in the raid.
IOL
Click HERE to view website
Hebron, West Bank – Israeli troops killed a Palestinian teenager in the occupied West Bank on Friday and arrested 25 people, pursuing a crackdown on Islamist militants and house-to-house searches for three Israeli teenagers who went missing eight days ago.
Palestinian medics said Mohammed Dudin, 15, was killed in the village of Dura, near the city of Hebron in the West Bank. The Israeli military said troops had fired live ammunition when rocks and firebombs were thrown at them during an arrest raid.
VOA NEWS
Click HERE to view website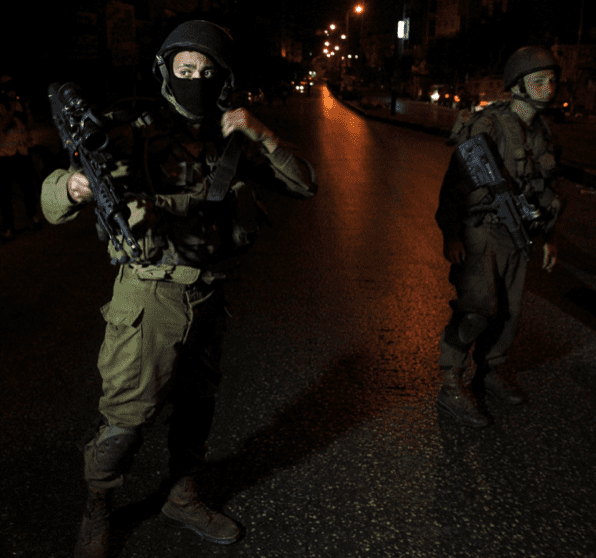 Israeli soldiers have killed a Palestinian teenager during clashes in the West Bank, where Israel is carrying out a weeklong military operation following the disappearance of three Israeli teenagers.

Palestinian officials say 15-year-old Mohammed Dudin died early Friday in the village of Dura near the divided city of Hebron after being shot in the chest.

Israeli officials say soldiers conducting overnight arrest raids used live ammunition on a group of Palestinians who threw rocks and Molotov cocktails at the troops.
MOHAMMED DUDIN'S FATAH AFFILIATION
WIKIMEDIA
Click HERE to view website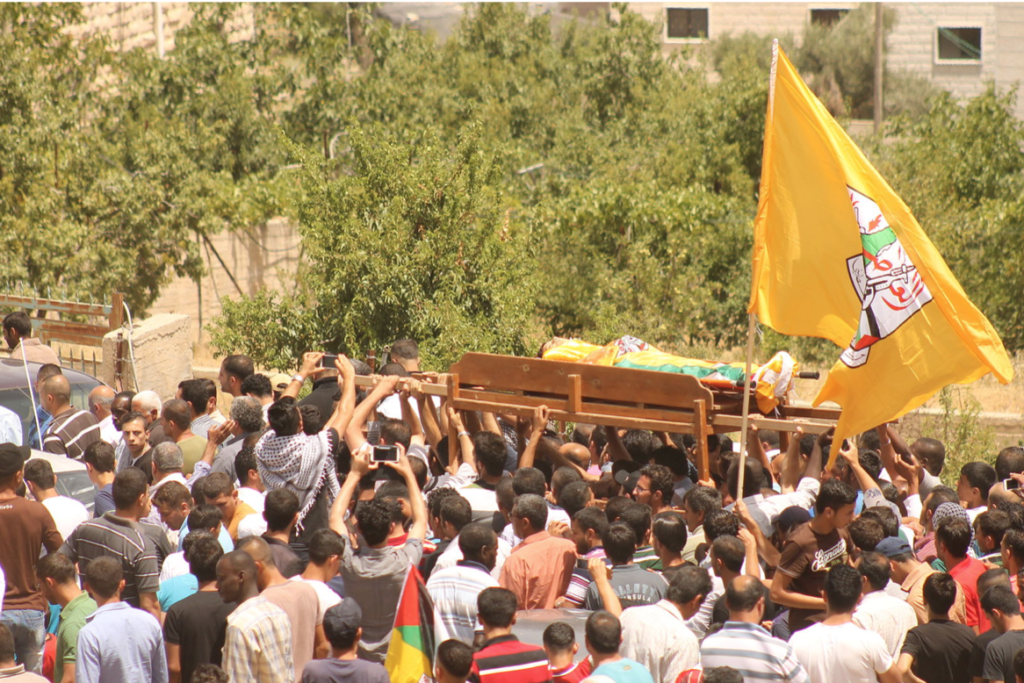 The Mohammed Dundin Fatah funeral
YOUTUBE
Click HERE to view YouTube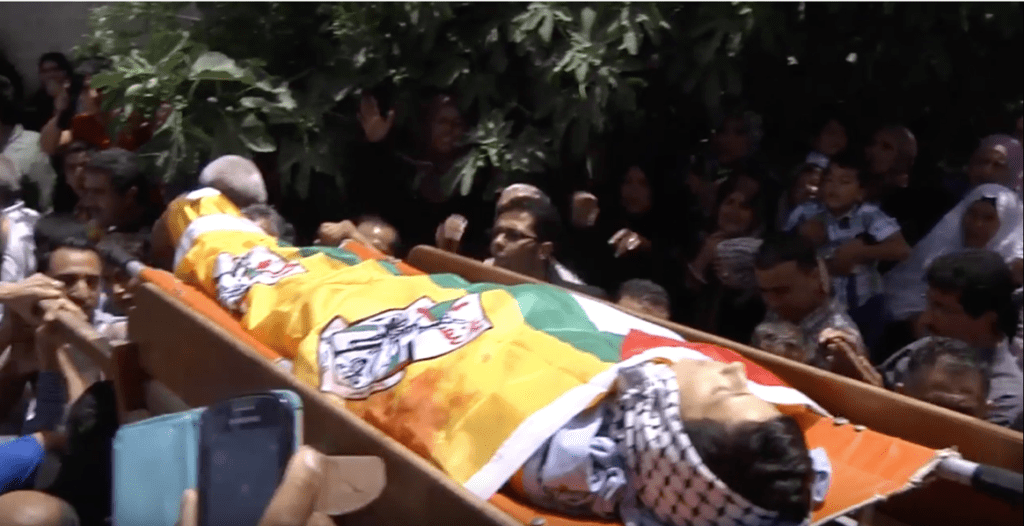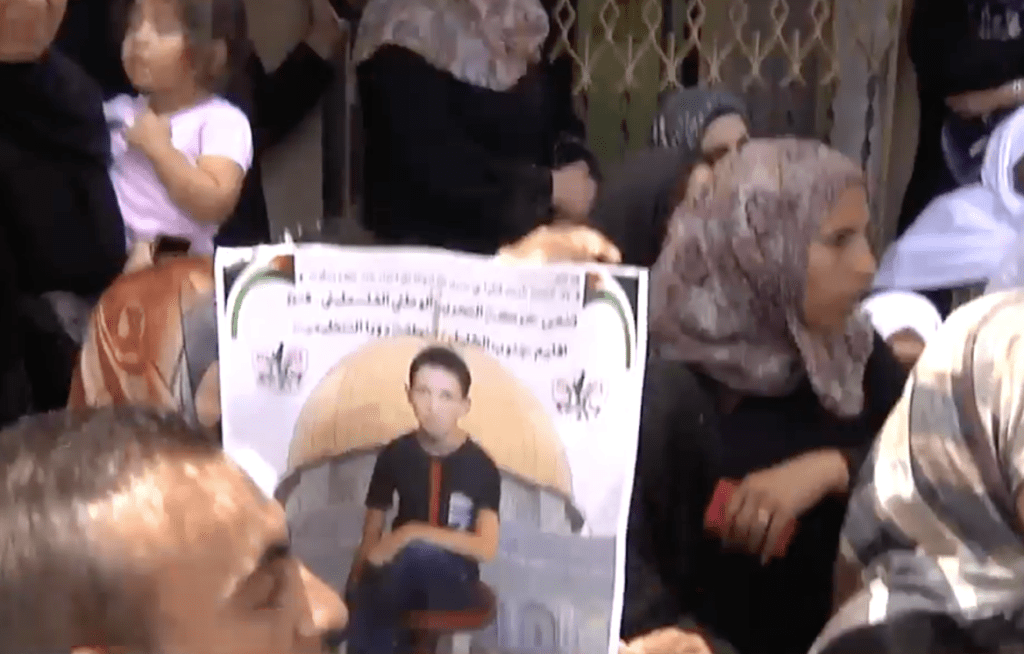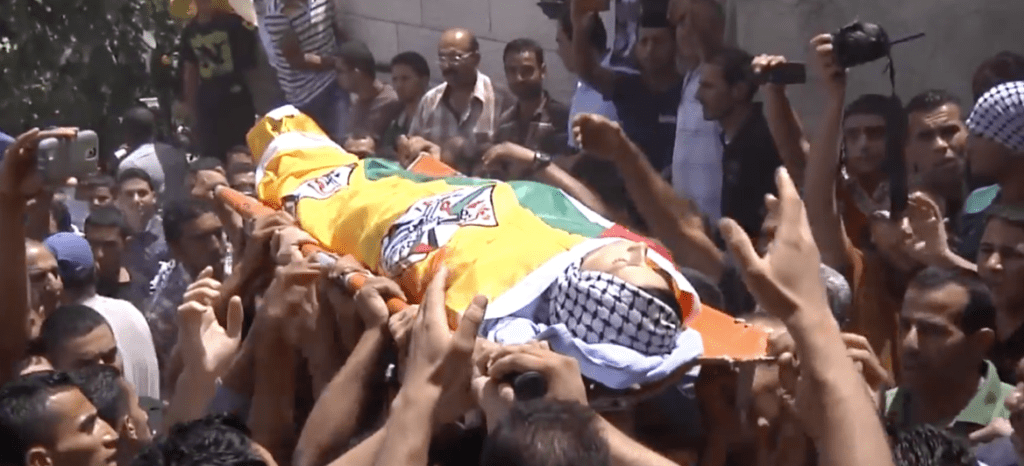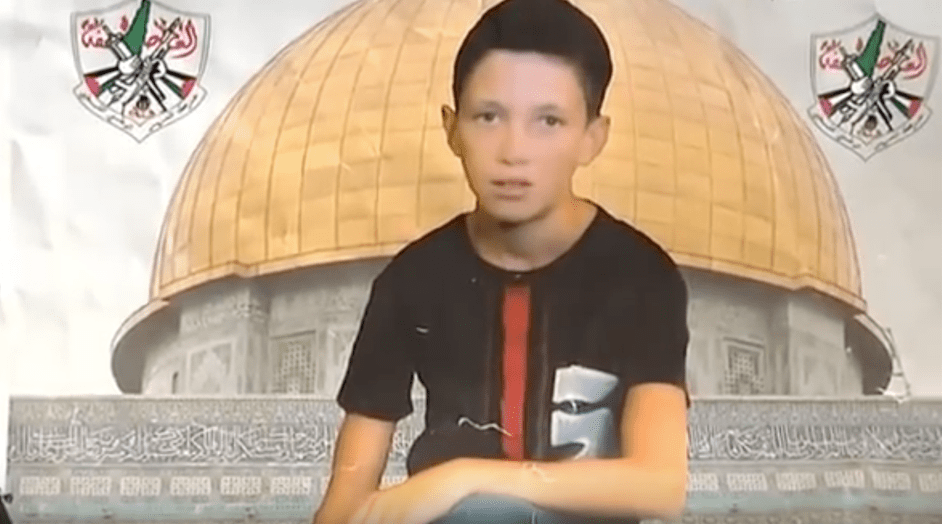 PATENTLY FALSE NARRATIVE, ORIGINAL HUMANIZE PALESTINE WEBSITE
ORIGINAL HUMANIZE PALESTINE WEBSITE
Mohammed Dudin … killed …by Israeli Occupation Forces ….
THE FACTS
… he was among a group of youths throwing stones at soldiers … rocks and firebombs were thrown … a group of Palestinians who threw rocks and Molotov cocktails at the troops.
CLICK 'HOME' TO RETURN TO GALLERY: