أحمد محمد حسن عزام
*************************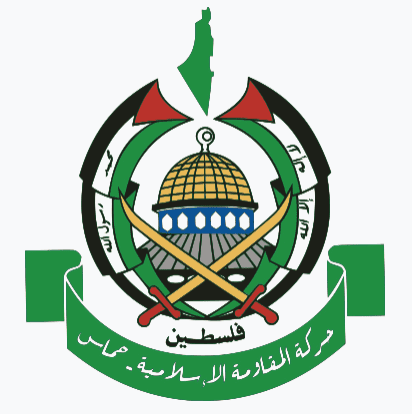 HOSSAM ABDUL GHANI YASSIN, ONE OF 18 HAMAS TERROR ORGANIZATION AFFILIATES ON THE ORIGINAL HUMANIZE PALESTINE WEBSITE
The original Humanize Palestine websites were created as a memorial for martyred Palestinian terror operatives.
To view photographs of the 18 Hamas terrorist operatives and affiliates found on the Humanize Palestine websites' photo gallery, click HERE.
لمشاهدة صور لـ 18 ناشطاً إرهابياً من حركة حماس و 18 منتسبين تم العثور عليهم في معرض الصور الفوتوغرافية لمواقع "إضفاء الطابع الإنساني على فلسطين"، انقر هنا.
*************************
THE ORIGINAL HUMANIZE PALESTINE NARRATIVE:
Memorializing Palestinian Terrorists
IN MEMORY: HOSSAM ABDUL GHANI YASSIN
Click HERE to view original Humanize Palestine Website (Use Back Arrow to Return)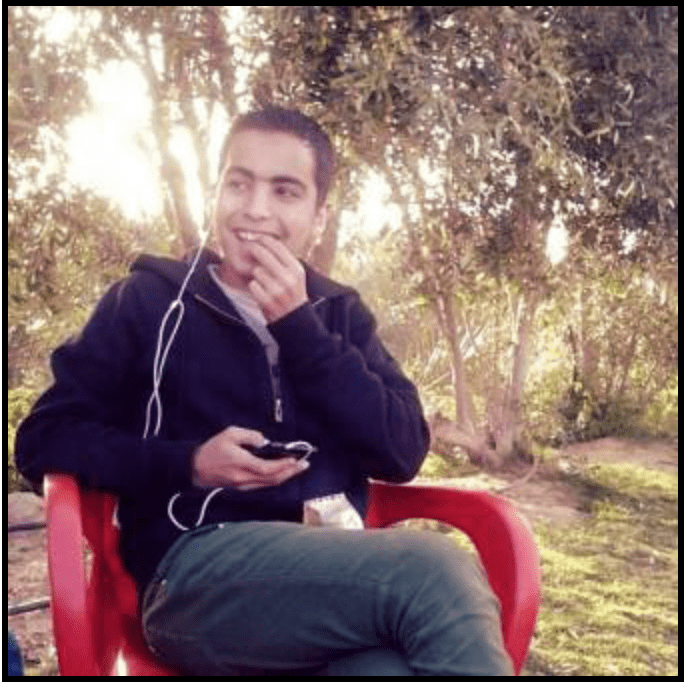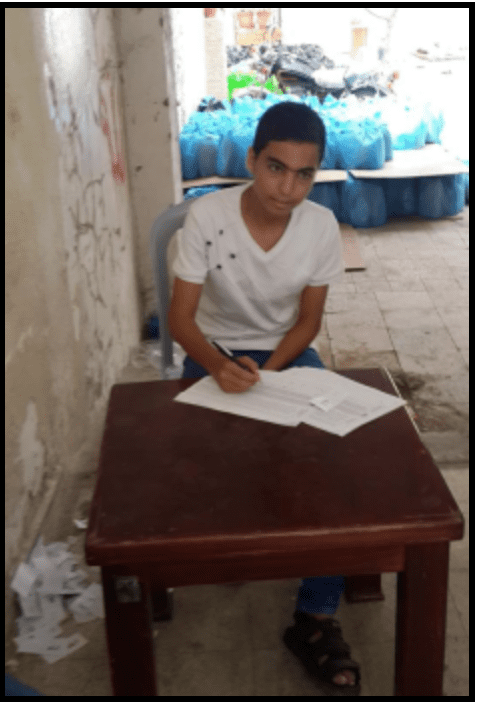 Hossam Abdul Ghani Yassin, 15 years old, was killed Saturday morning, July 26, 2014, in an Israeli strike on his home, in Gaza City. Hossam Yassin is the grandson of the founder and political leader of Hamas, the Islamic Resistance Movement, Sheikh Ahmed Yassin. Hossam's father Abdel Ghani Yassin reports on his facebook page, that Hossam was buried next to his grandfather.
Sheikh Ahmed Yassin was assassinated on March 22, 2004 by Israeli Occupying Forces, as he was leaving the mosque during Fajr (dawn) prayer.
Sources: Haaretz and Electronic intifada
2 THOUGHTS ON "IN MEMORY: HOSSAM ABDUL GHANI YASSIN"
TULAY AZIZE TUNCAY July 26, 2014 at 2:37 pm REPLYBless and keep you in Allah's grace always. You will have justice.Like
SKYWALKERSTORYTELLER July 26, 2014 at 4:21 pm REPLYMay he rest in peace. Om mani padme hum.

*************************
THE FACTUALLY CORRECT NARRATIVE:
Identifying Palestinian Terrorists
HAMAS, GRANDSON OF HAMAS FOUNDER AND SPIRITUAL LEADER, AHMED YASSIN: HOSSAM ABDUL GHANI YASSIN
HOSSAM ABDUL GHANI YASSIN'S HAMAS AFFILIATION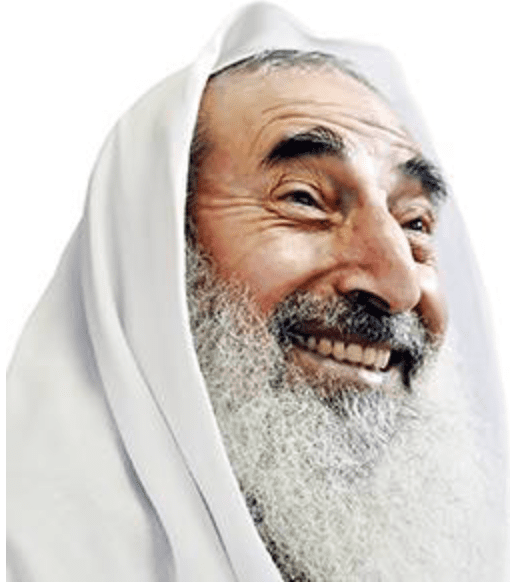 AHMED YASSIN
Name: Ahmad Ismail Yassin (1938-2004).
Position: Founder and spiritual leader of Hamas.
JFRA NEWS
Click HERE to view website
استشهاد حفيد الشيخ أحمد ياسين
استشهاد حفيد الشيخ أحمد ياسين
جفرا نيوز – استشهد فجر اليوم السبت الشاب حسام عبد الغني ياسين "15" عاماً، وهو أحد أحفاد الشيخ الشهيد أحمد ياسين مؤسس حركة المقاومة الإسلامية حماس، في قصف إسرائيلي على منزله الكائن في شارع الجلاء بغزة.يشار أن حسام، هو ثاني أحفاد الشيخ ياسين يرتقي شهيداً في هذه الحرب، بعد الشاب أحمد ياسين الذي استشهد قبل 4 أيام.

ENGLISH TRANSLATION
The martyrdom of Sheikh Ahmed Yassin's grandson
JAFRA News–A young man, Hossam Abdel Ghani Yassin, a descendant of Sheikh Shaheed Ahmed Yassin, founder of the Islamic Resistance movement Hamas, was killed in an Israeli bombardment of his house on al-Galaa Street in Gaza City on Saturday morning.
Hossam, the second descendant of Sheikh Yassin, is a martyr in this war, after the young man Ahmed Yassin, who was martyred four days ago.
… the young man Ahmed Yassin, who was martyred four days ago.
IZZ AL-DIN AL-QASSAM BRIGADES WEBSITE
MARTYR AL-QASSAMI*: AHMED MOHAMED HASSAN AZZAM [YASSIN]
*Qassami: An Izz al-Din al-Qassam Brigades soldier or fighter. The al-Qassam Brigades is the military wing of Hamas. A Qassami is a terror operative.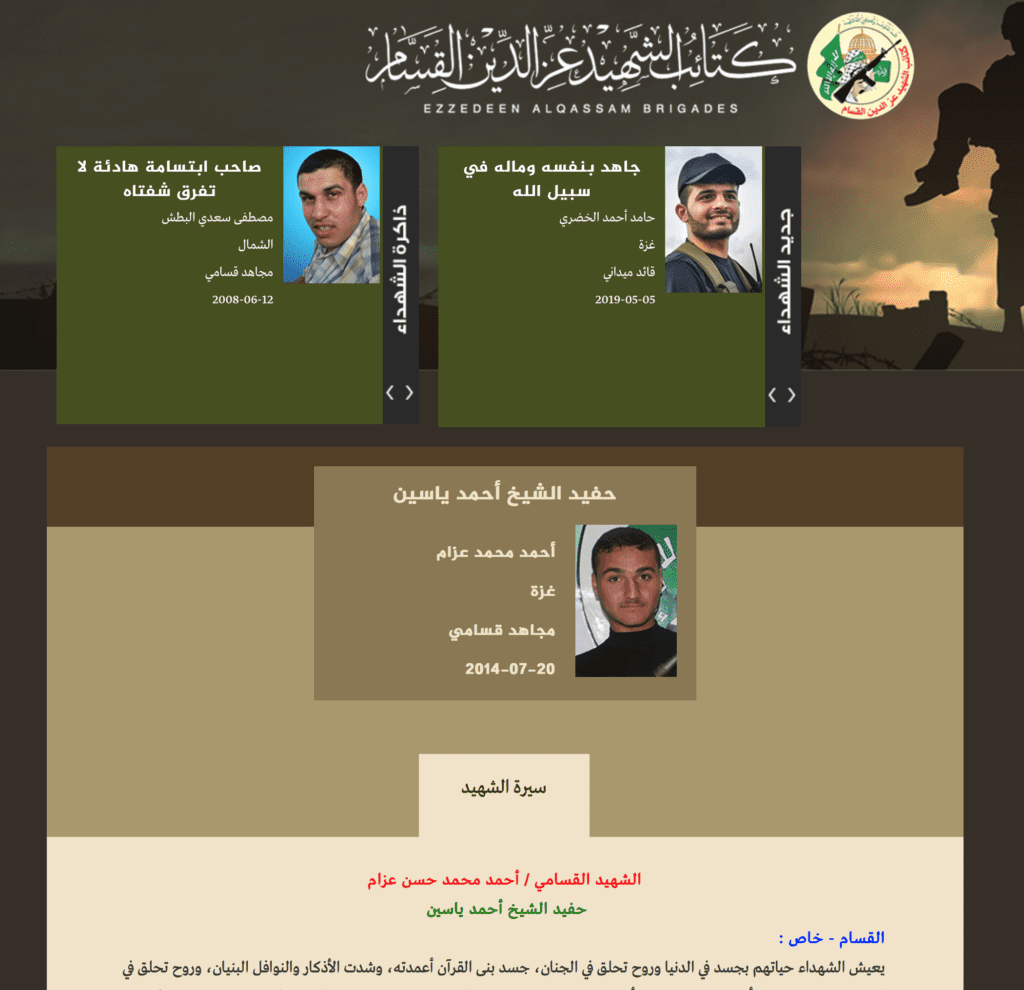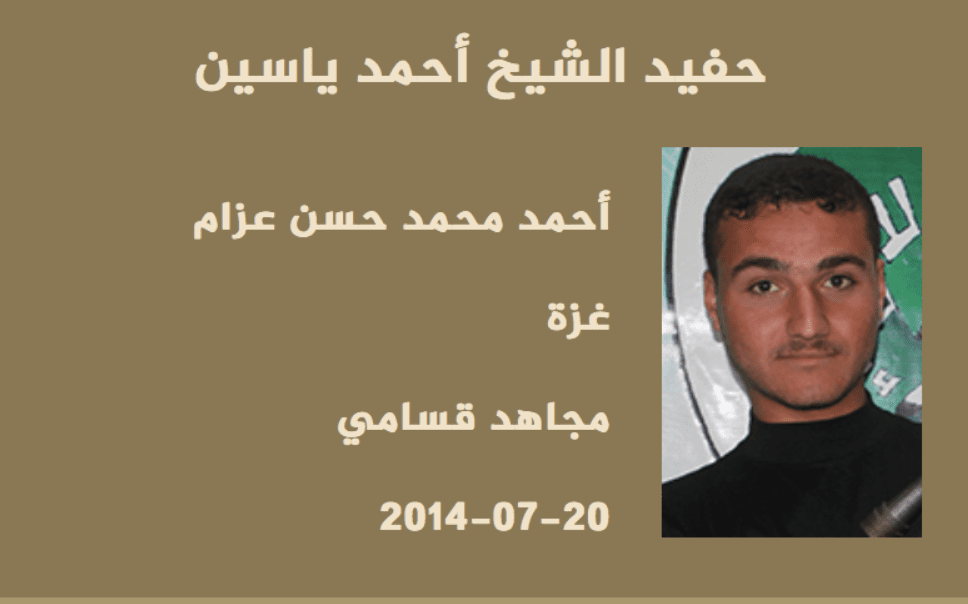 Stations in his life
Ahmed worked in the ranks of the Islamic Bloc at the secondary level. He also worked in the university students' council. He was active in his mosque (Abu Hurayrah). He worked as a bookkeeper for the Holy Quran. He worked in the mass and was influenced by the martyr Adnan Yousef Eshtawi. In the ranks of the Qassam in 2012, and worked in the digging tunnels Majed.
His martyrdom
In the last war on Gaza, the food storm started in 2014 to defend the honor of the nation and its sanctities. It was linked to a house and targeted the house in which it was holed up with a missile from a Zionist aircraft of the F16 type and raised a martyr.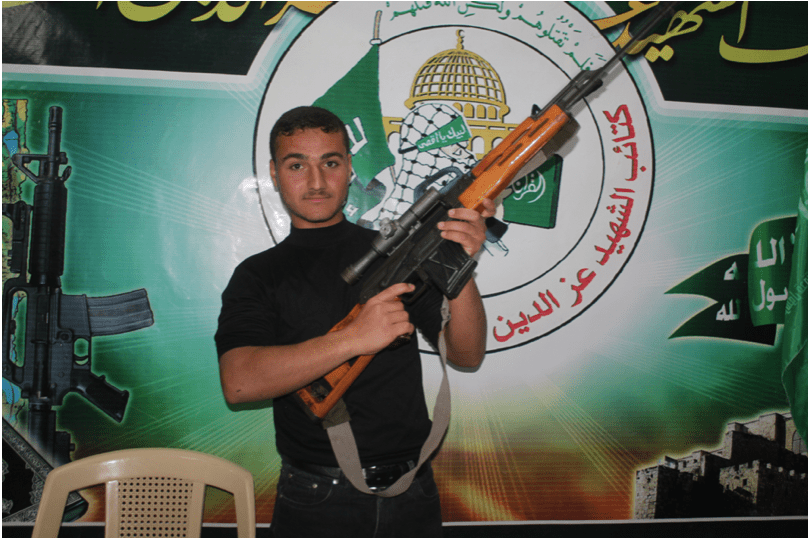 SUMMARY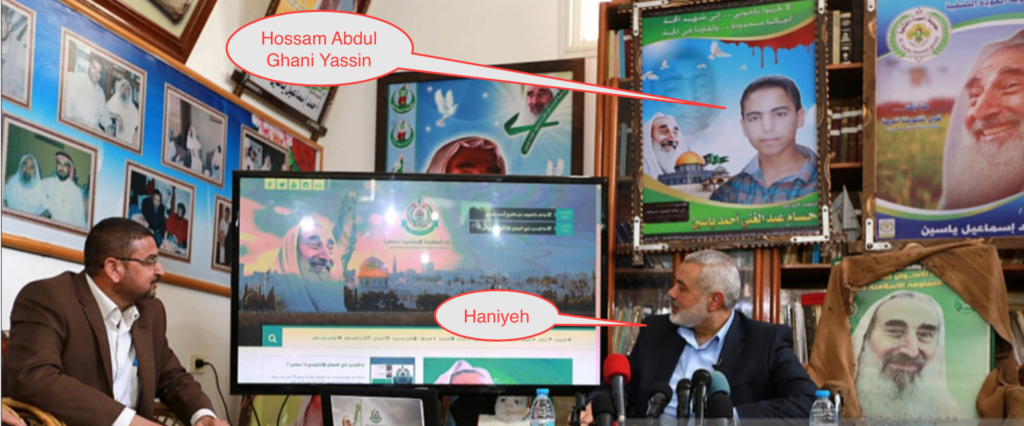 Ismail Haniyeh, Hamas political leader, sits below framed poster featuring Hossam Abdul Ghani Yassin.
HAMAS / IZZ AL-DIN AL-QASSAM BRIGADES FUNDRAISING SCHEME
Prior to August 2020, the Hamas and Izz al-Din al-Qassam Brigades websites had a green banner at the top of their home page. This is how the home page of Hamas' TV station, al-Aqsa TV, appeared on March 16, 2020:

Note the green banner at the top of the page:

The green banner contained an embedded URL that linked to the Izz al-Din al-Qassam Brigades website. Clicking on the green banner would open this webpage: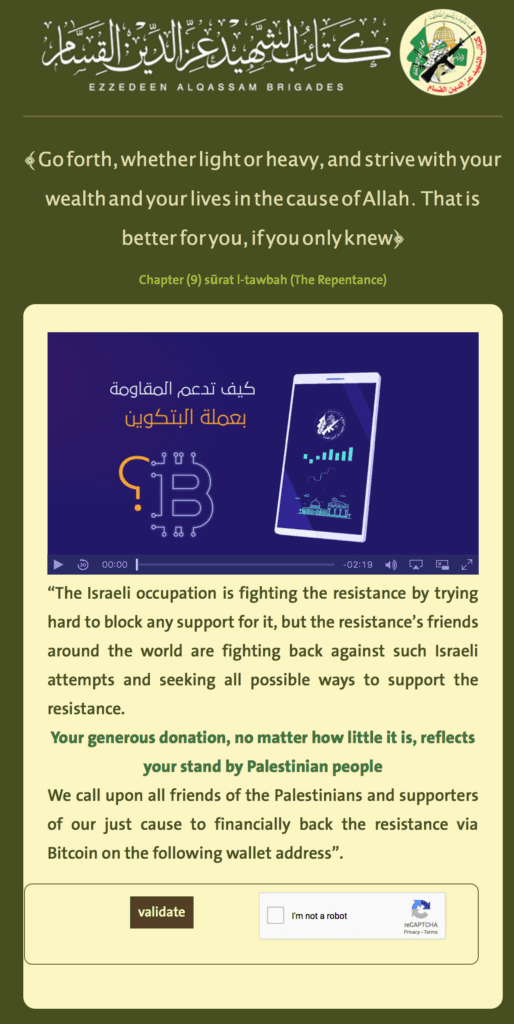 This was a fund raising scheme utilizing cryptocurrency, Bitcoin, to underwrite its terrorism ("resistance"). Note that the solicitation is in English. This would indicate that the fund raising scheme not only targeted Arabic speaking countries but English speaking western countries as well, such as the U.S.
In August 2020, the U.S. government seized the website, funds and assets:
U.S. DEPARTMENT OF JUSTICE SEIZURE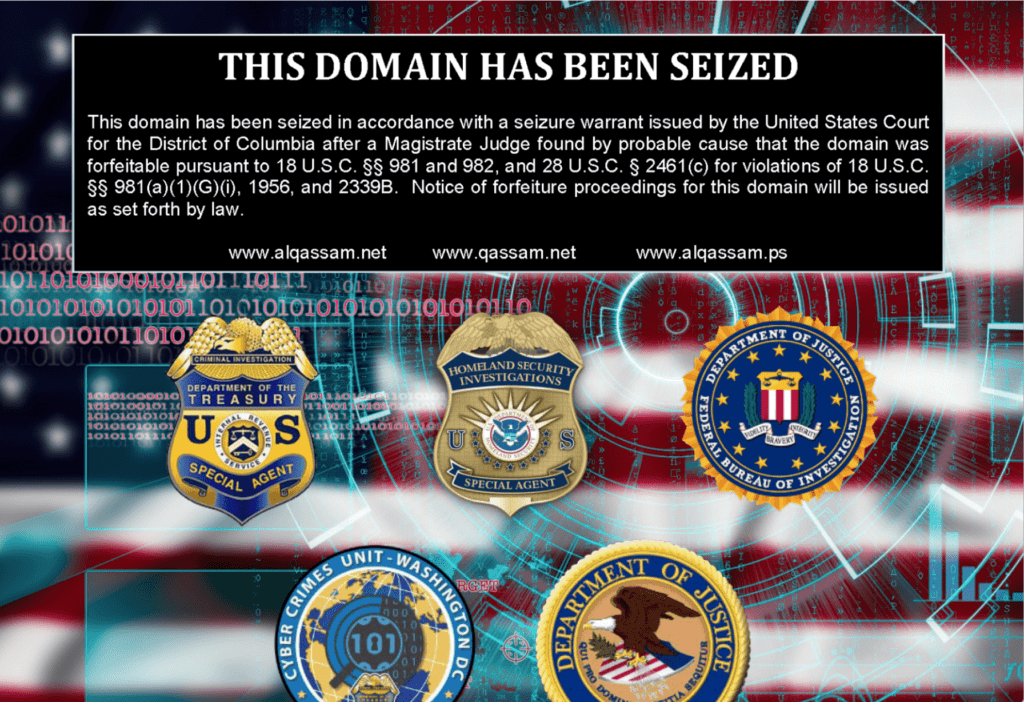 The original Humanize Palestine website memorialized Hamas and al-Qassam Brigades terror operatives, and their families, Hossam Abdul Ghani Yassin was one example. In their own words, they honored the deceased terror operative family members as martyrs by bringing them back to life through their pictures, stories, art, and poetry.
Now the victims of these terror operatives have been honored. The U.S. Department of Justice has seized al-Qassam Brigades assets, funds and websites, used to finance their terror campaigns. The monies will be directed to the United States Victims of State Sponsored Terrorism Fund.
To read about the United States' largest-ever seizure of cryptocurrency in the terrorism context, click HERE.
CLICK 'HOME' TO RETURN TO GALLERY