THE ORIGINAL HUMANIZE PALESTINE NARRATIVE:
Memorializing Palestinian Terrorists
IN MEMORY: SIMONE CAMILLI
Click HERE to view original Humanize Palestine Website (Use Back Arrow to Return)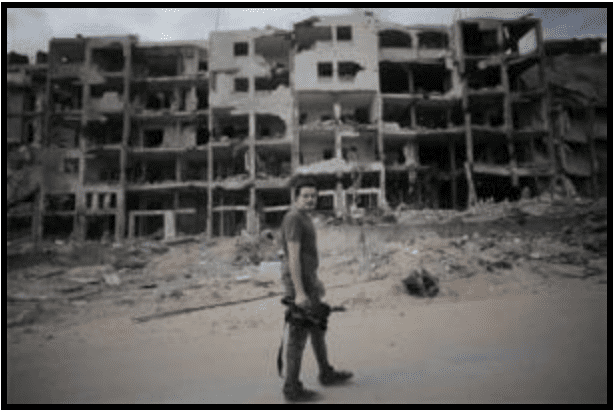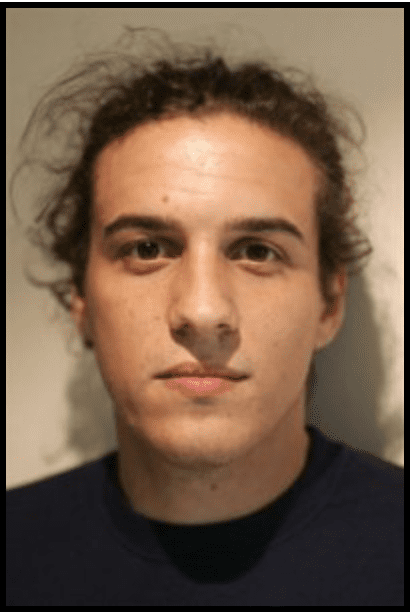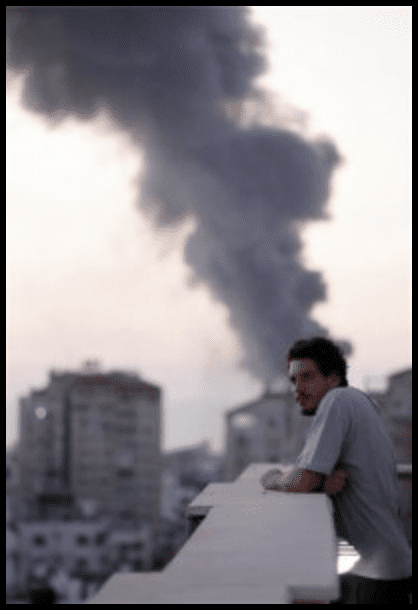 Simone Camilli, a 35-year-old Italian national, was killed on August 13, 2014 when an undetonated bomb dropped by an Israeli F-16 blew up as Gaza police engineers were working to neutralize it in the northern Gaza town of Beit Lahia.
From Associated Press:
He had worked for the Associated Press since 2005, when he was hired in Rome. He relocated to Jerusalem in 2006, and often covered assignments in Gaza. He had been based recently in Beirut, returning to Gaza after the Israeli assault began last month.
He is survived by a longtime partner and a 3-year-old daughter in Beirut, as well as his father, Pier Luigi, in Italy. Camilli is the 33rd Associated Press staffer to die in pursuit of the news since AP was founded in 1846, and the second this year…
Camilli was a welcome face in Gaza who loved the story so much that he recently turned down an assignment in Iraq to come to the seaside strip, said Najib Jobain, the AP's chief producer in Gaza.
"He was my brother. I have known him for almost 10 years. He was so happy to be with me working in Gaza," Jobain said. "He was asked, 'Do you want to go to Irbil or Gaza?' He said, 'I'll go to Gaza.'"
Diaa Hadid, a longtime colleague, described Camilli as warm and funny. "To think he is not here is really just too much," she said.
…
Tomislav Skaro, the AP's Middle East regional editor for video, said praised Camilli's "incredible eye for detail" and said he was able to personalize stories and portray human drama.
"He was incredibly calm, mature beyond his age, gentle and the friend that everybody wants to have," Skaro said.
Simone was killed in the same explosion that killed Palestinian journalist Ali Abu Afash and Rahed Taysir al-Hom.
Sources: Associated Press, NY Times

3 THOUGHTS ON "IN MEMORY: SIMONE CAMILLI"
SKYWALKERSTORYTELLER August 22, 2014 at 8:19 am REPLYMay he rest in peace. Om mani padme humLike
JANE ROSSITER-SMITH August 25, 2014 at 11:31 am REPLYWhat a very brave man, he paid the ultimate price in order to tell the world the truth.
Sincere condolences to his family, friends and colleagues.
JaneLike
*************************
THE FACTUALLY CORRECT NARRATIVE:
Identifying Palestinian Terrorists
EOD* ACCIDENT: SIMONE CAMILLI
*EOD: Explosive Ordinance Disposal
THE INCIDENT
THE NEW YORK TIMES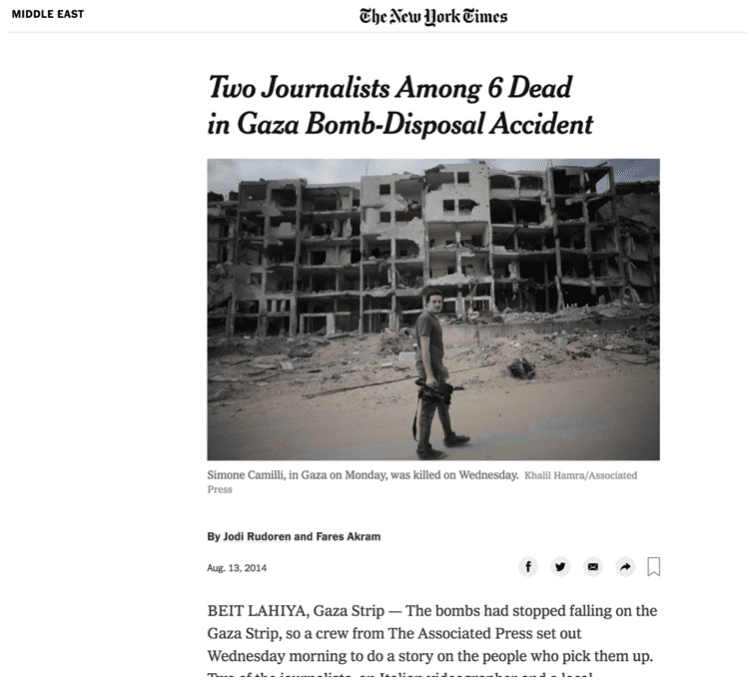 Click HERE to view website
Two Journalists Among 6 Dead in Gaza Bomb-Disposal Accident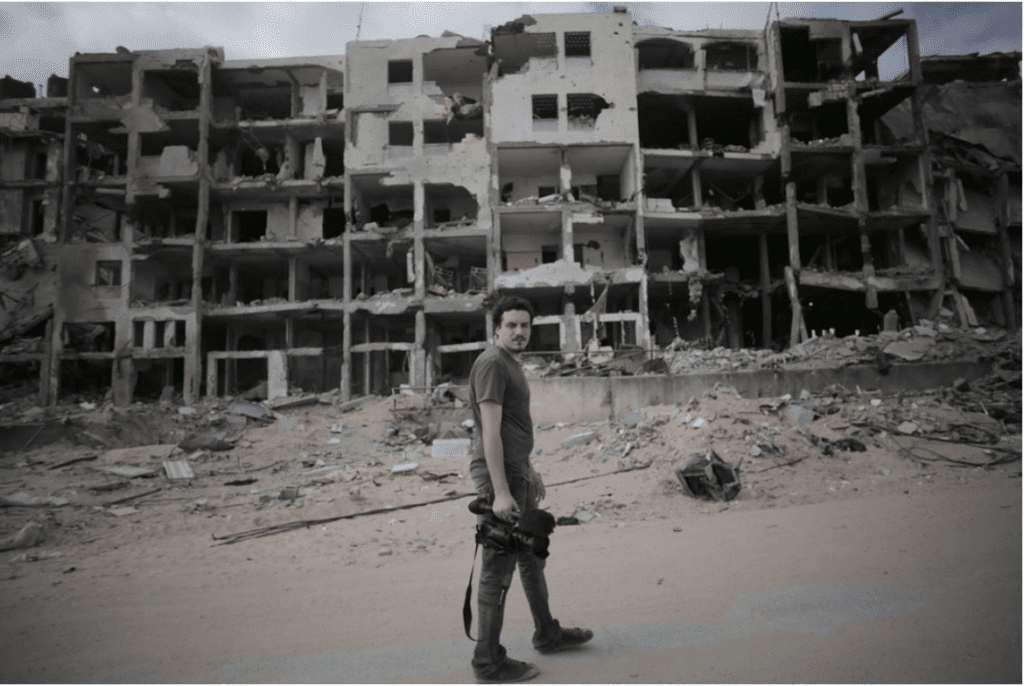 By JODI RUDOREN and FARES AKRAM
AUG. 13, 2014
BEIT LAHIYA, Gaza Strip — The bombs had stopped falling on the Gaza Strip, so a crew from The Associated Press set out Wednesday morning to do a story on the people who pick them up. Two of the journalists, an Italian videographer and a local Palestinian helping him with arrangements and translation, were killed along with four members of Gaza's unexploded-ordnance squad as they attempted to defuse what officials described as an Israeli bomb.
The blast occurred in a dirt soccer field in this northern Gaza town where the squad, part of the Hamas-run police force, has collected unexploded rockets, missiles, bombs dropped from Israeli aircraft and other potentially dangerous weapons from homes, streets, or wherever they landed. A spokesman for the Interior Ministry said the squad had retrieved more than 1,000 unexploded items since the battle between Israeli forces and Gaza's militants began July 8, many of them since a temporary cease-fire began at 12:01 a.m. Monday.
Simone Camilli, 35, a video journalist based in Beirut, Lebanon, who started as an intern at The A.P. in 2005, was the first international journalist killed in the latest Gaza conflict. His interpreter, Ali Shehda Abu Afash, 36, helped train local journalists through the Doha Center for Media Freedom and worked regularly with visiting foreign correspondents.
Mr. Camilli, who is survived by a longtime partner, Ylva van den Berg, and their 3-year-old daughter, Nour, covered conflicts around the Middle East. He had been in Gaza during the last major Israeli military operation in 2012, when his footage of a bomb exploding on Saraya, a collection of historic buildings that housed government offices, was among the most widely used. Colleagues said he had chosen to return to Gaza last week rather than go to Erbil, Iraq, because of a deep attachment to the place and its people.
"He loved storytelling — very inquisitive and always kind of deconstructing, trying to come up with the narrative," said Tanya Habjouqa, an award-winning photojournalist and close friend in Jerusalem, where Mr. Camilli was based from 2006 until about six months ago. "Always convinced that it was often in the most blatant stories there would be a tiny, human missed element that would bring it all in a fresh light."
Eyad Bouzom, the Interior Ministry spokesman, said the squad had some trouble Wednesday morning with an undetonated bomb dropped by an Israeli F-16 in a pile on the soccer field, which sits between a religious court and a food distribution center, across the street from police headquarters. So they called in Taysir al Houm, the head of the bomb-disposal unit in north Gaza, who in turn called Hazem Abu Murad, chief of the entire squad.
Both were killed instantly, along with the two journalists and another police expert. A fourth member of the bomb squad was critically wounded and died hours later.
"It's life and death," Mr. Abu Murad, who was 39 and had a degree in Islamic law, was quoted as saying to describe the work in The National article. "One small tweak in the wrong direction, even a millimeter, and you're dead."
INCIDENT SUMMARY
When the undetonated bomb exploded, six individuals were killed but one of the two journalists and the four Gaza police officers were not correctly identified by the NY Times and the original Humanize Palestine website. These five individuals were in reality, terror operatives. Simone Camille was correctly identified as a journalist. Below, a picture of a mourning poster for the other "journalist", Ali Shihda Abu Afash: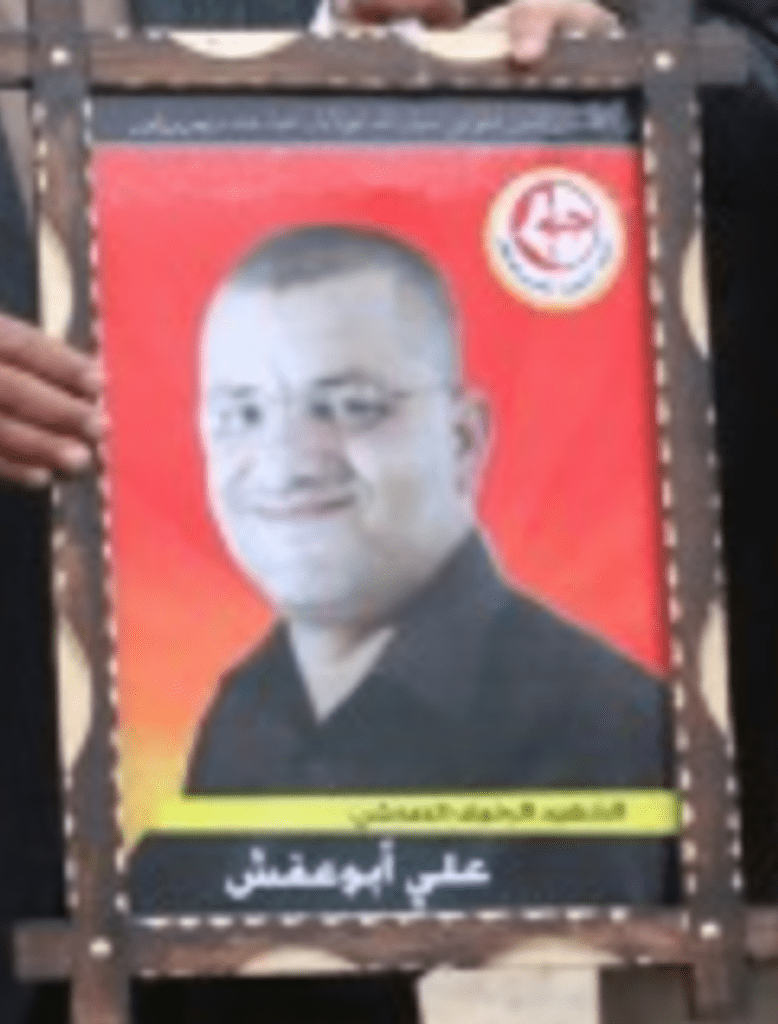 Ali Shihda Abu Afash, the other "journalist", was a member of the Popular Front for the Liberation of Palestine (PFLP), a U.S. designated Foreign Terrorist Organization. The PFLP logo can be seen in the upper right corner of the poster.
The four members of the Gaza police bomb squad who were killed, were in fact members of the Izz al-Din al-Qassam Brigades, the military wing of Hamas. They were "Qassamis", Izz al-Din fighters, soldiers, terrorists.
THE FOUR DEAD MEMBERS OF THE GAZA POLICE BOMB SQUAD
(FROM THE IZZ AL-DIN AL-QASSAM BRIGADES WEBSITE)
#1 Taysir al Houm, head of the police bomb disposal unit: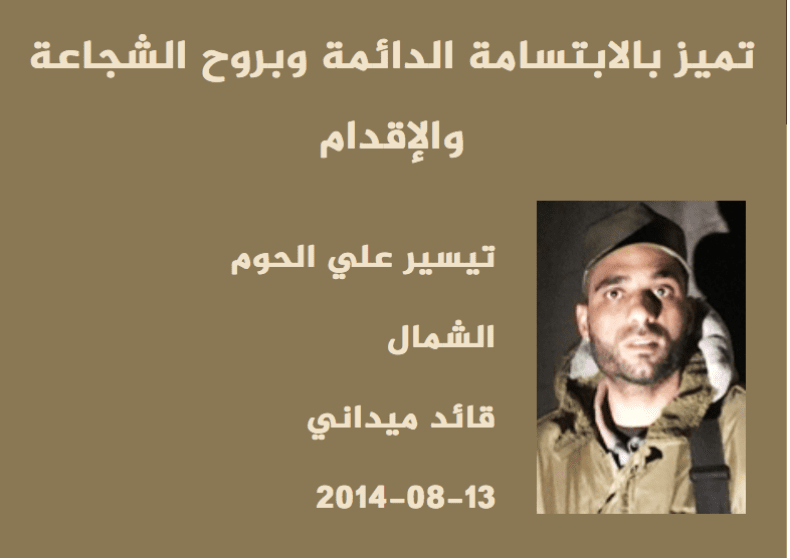 #2 Bilal Mohammed Ahmad Sultan, "an other police expert"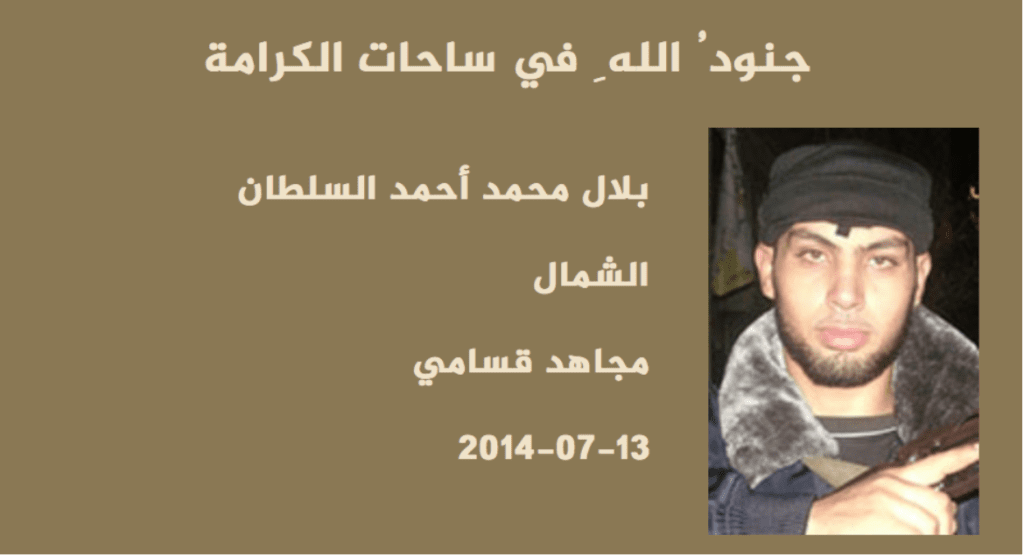 #3 Saeed Talal Saeed Salman, "…fourth member of the bomb squad … died later"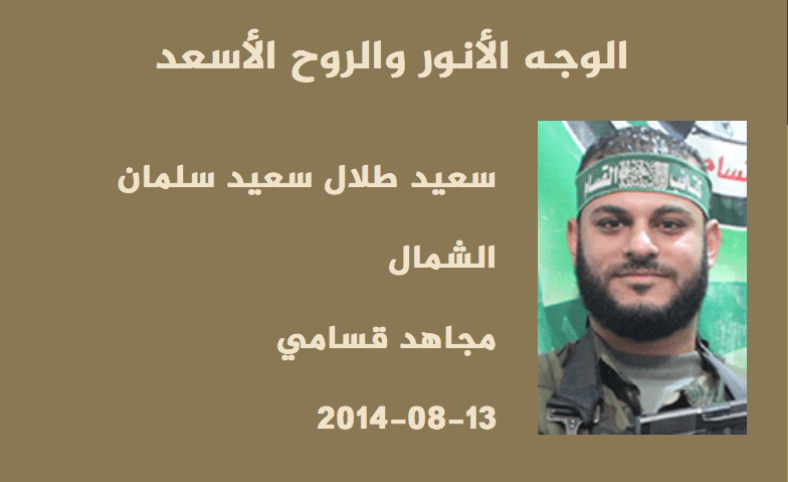 #4 Hazem Abu Murad, chief of bomb squad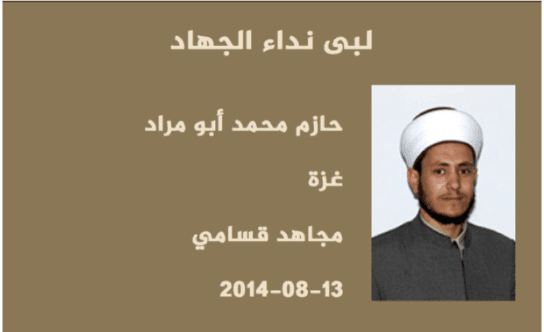 DISCUSSION OF INCIDENT
With the exception of the Italian videographer, Camilli, all 5 individuals were members of Foreign Terrorist Organizations, four were terror combatants, members of the Izz al- Din al-Qassam Brigades, the military wing of Hamas, and one was a member of the Popular Front for the Liberation of Palestine.
What happened in that soccer field in 2014, in fact, may not have been what the NY Times reported. The article stated that the Gaza bomb squad responds to calls from concerned citizens who find unexploded ordinances in their neighborhoods, they defuse the ordinances and render them safe. In this instance, the process failed and six people died.
The entire incident may not have been about rendering a hazardous ordinance safe as the NY Times reported. A retired United States Air Force member with the EOD unit, an Unexploded Ordinance Tech, stated:
This supposed Bomb Tech [al Houm]was not a Bomb Tech. First rule is minimum personel on site, this minimizes threat, and prevents exactly what happened, where a detonation of the item of his immediate concern kills multiple people. Five deaths, he wasn't performing an RSP (Render Safe Procedure)… Secondly, he removed the item to the football field across the street from the Police Department, with other ordnance. This allowed the first detonation to cause a second detonation, all unsafe ordnance is seperated a safe distance to prevent this, he didn't. He was in a war zone, you don't collect ordnance, you render them safe, then dispose of them.
EOD are first responders, and their mission is to save lives, … wasn't EOD, he was a terrorist. He was not rendering hazardous ordnance safe, he was collecting dud ordnance to harvest explosives for HAMAS IEDs.
PATENTLY FALSE NARRATIVE, ORIGINAL HUMANIZE PALESTINE WEBSITE
The original Humanize Palestine website contains many narratives whose stories overlap. Some terror operatives on the website are either related by family, by the terror organizations they belong to, or by a shared incident. All the narratives are false and in effect, conceal the true identity of the terrorist. The Simone Camilli narrative is an example of this obfuscation.
The Camilli narrative states that he was a photo journalist – this is correct. It also states that an undetonated bomb dropped by an Israeli F-16 blew up as Gaza police engineers were working to neutralize it in the northern Gaza town of Beit Lahia. This is FALSE.
"Gaza police engineers" were not working on the unexploded ordinance. All four of these individuals were members of a Foreign Terrorist Organization, the Izz al-Din al-Qassam Brigades. One of these "police engineers" was Rahed Taysir al-Hom, one of the terror operatives on this website whose identity is concealed by a false narrative, leveraged by the Camilli false narrative .
ORIGINAL HUMANIZE PALESTINE WEBSITE
"Simone Camilli … was killed … when an undetonated bomb … blew up as Gaza police engineers were working to neutralize it…."
THE FACTS
Members of the Izz al-Din al-Qassam Brigades were working on the unexploded ordinance and their intent may have been to harvest the explosive material for the manufacture of Hamas IEDs.
CLICK 'HOME' TO RETURN TO GALLERY: