بهاء ماجد صبحي البطش
زكريا علاء صبحي البطش
ناهض نعيم البطش
جلال ماجد صبحي البطش
محمود ماجد صبحي البطش
*************************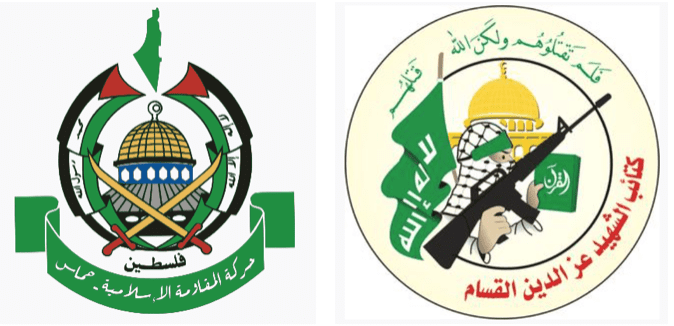 IBRAHIM MAJED AL-BATSH, ONE OF 35 RESISTANCE [TERRORIST] FAMILY MEMBERS ON THE ORIGINAL HUMANIZE PALESTINE WEBSITE, MARTYRED IN A TARGETED MILITARY STRIKE ON THEIR RELATIVE, A PALESTINIAN TERROR COMBATANT, OPERATIVE, AFFILIATE.
The original Humanize Palestine websites were created as a memorial for martyred Palestinian terror operatives and their families.
To view photographs of the 35 Resistance [Terrorist] family members found on the Humanize Palestine websites' photo gallery, click HERE
لمشاهدة صور أفراد عائلة المقاومة الـ35 [الإرهابي] الذين تم العثور عليهم في معرض صور مواقع أنسنة فلسطين ، انقر هنا
*************************
THE ORIGINAL HUMANIZE PALESTINE NARRATIVE:
Memorializing Palestinian Terrorists
IN MEMORY: IBRAHIM MAJED AL-BATSH
Click HERE to view original Humanize Palestine Website (Use Back Arrow to Return)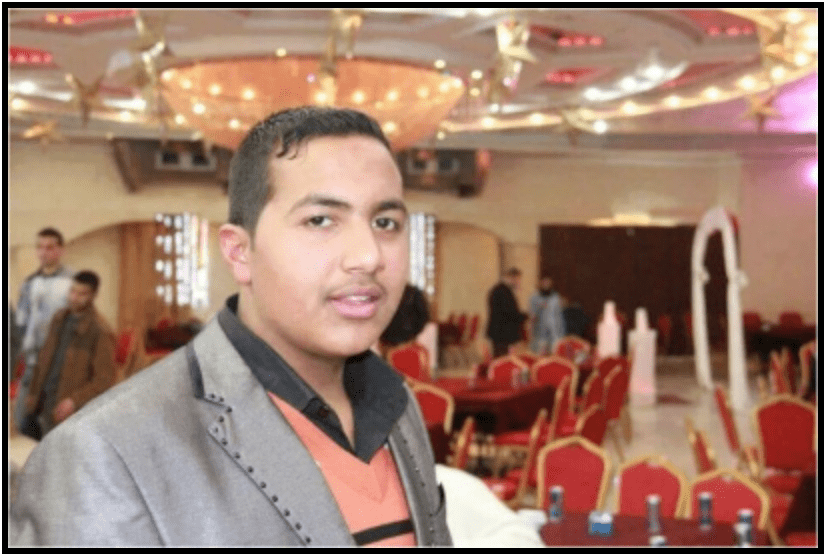 Ibrahim Majed al-Batsh, 18 years old, was killed on Sunday, July 12, 2014 in Shujaiyya. He was killed along with 17 other members of the al-Batsh family, by an Israeli warplane that hit their house, without prior warning. He was awaiting his tawjihi scores (a high school exit/college entrance exam) but did not live to see that he passed the test.
Yousef al-Batsh, a relative of the martyr recalls some of his memories with his lost cousins. He told Al-Akhbar: "Yahya and Ibrahim were full of life and were eager to go to college but with the war on Gaza, they have received a much higher degree than a high school diploma."
THE MEMORIALIZATION OF A PALESTINIAN TERRORIST
(By the original Humanize Palestine Website)
2 THOUGHTS ON "IN MEMORY: IBRAHIM MAJED AL-BATSH"
JANE ROSSITER-SMITH September 9, 2014 at 12:47 am REPLYIbrahim, your young life was cut short so brutally, all your hopes and dreams. In your memory we will continue the fight for freedom for Palestine.
Sincere condolences to your family and friends.
Jane Rossiter-Smith
*************************
THE FACTUALLY CORRECT NARRATIVE:
Identifying Palestinian Terrorists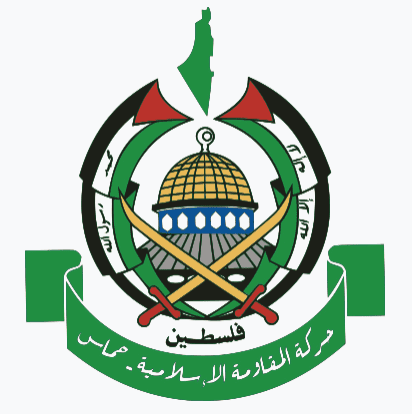 HAMAS* OPERATIVE: IBRAHIM MAJED AL-BATSH
*Hamas is a U.S. Department of State designated Foreign Terrorist Organization
HAMAS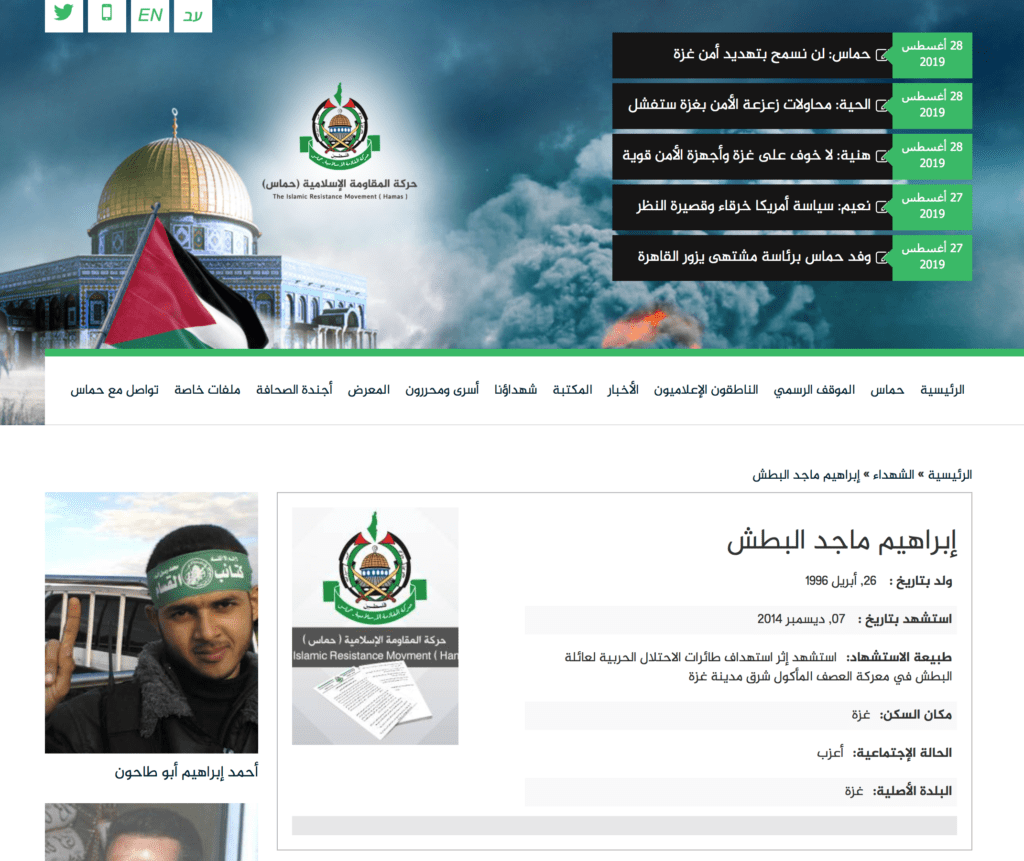 Click HERE to view Hamas website
إبراهيم ماجد البطش
ولد بتاريخ 26, أبريل 1996
استشهد بتاريخ 07, ديسمبر 2014
طبيعة الاستشهاداستشهد إثر استهداف طائرات الاحتلال الحربية لعائلة البطش في معركة العصف المأكول شرق مدينة غزة
مكان السكنغزة
الحالة الإجتماعيةأعزب
البلدة الأصليةغزة
ENGLISH TRANSLATION
Ibrahim Majid Al-Batsh
Born 26, April 1996
Cited on 07, December 2014
The nature of martyrdom martyred after the targeting of the warplanes of the military occupation of the family of Al-Batsh in the battle of al-Aa'ad al-A'ad al-A'ad east of Gaza City
Where to liveGaza
The social status is single.
The original townGaza
SUBHI AL-BATSH, THE QUINTESSENTIAL TERROR FAMILY
THE THREE SUBHI AL-BATSH BROTHERS:
ALAA SUBHI AL-BATSH
MAJED SUBHI AL-BATSH
ISSAM SUBHI AL-BATSH
ALAA SUBHI AL-BATSH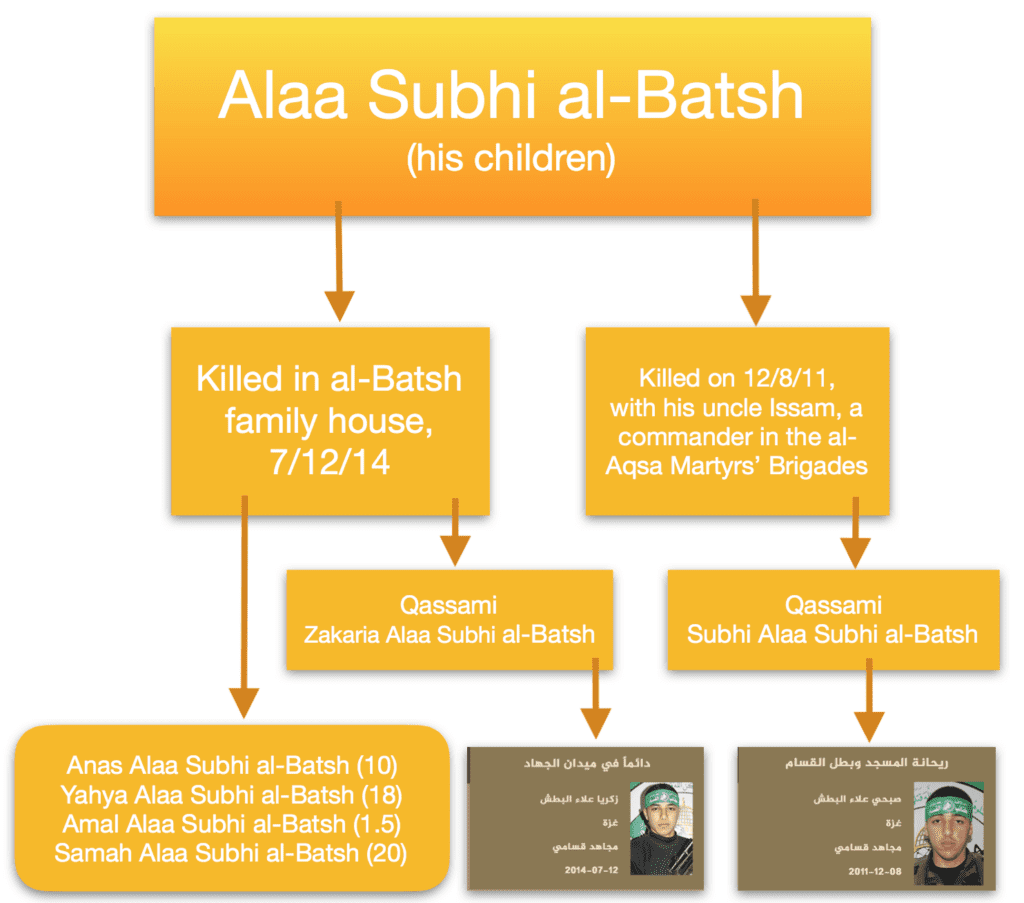 MAJED SUBHI AL-BATSH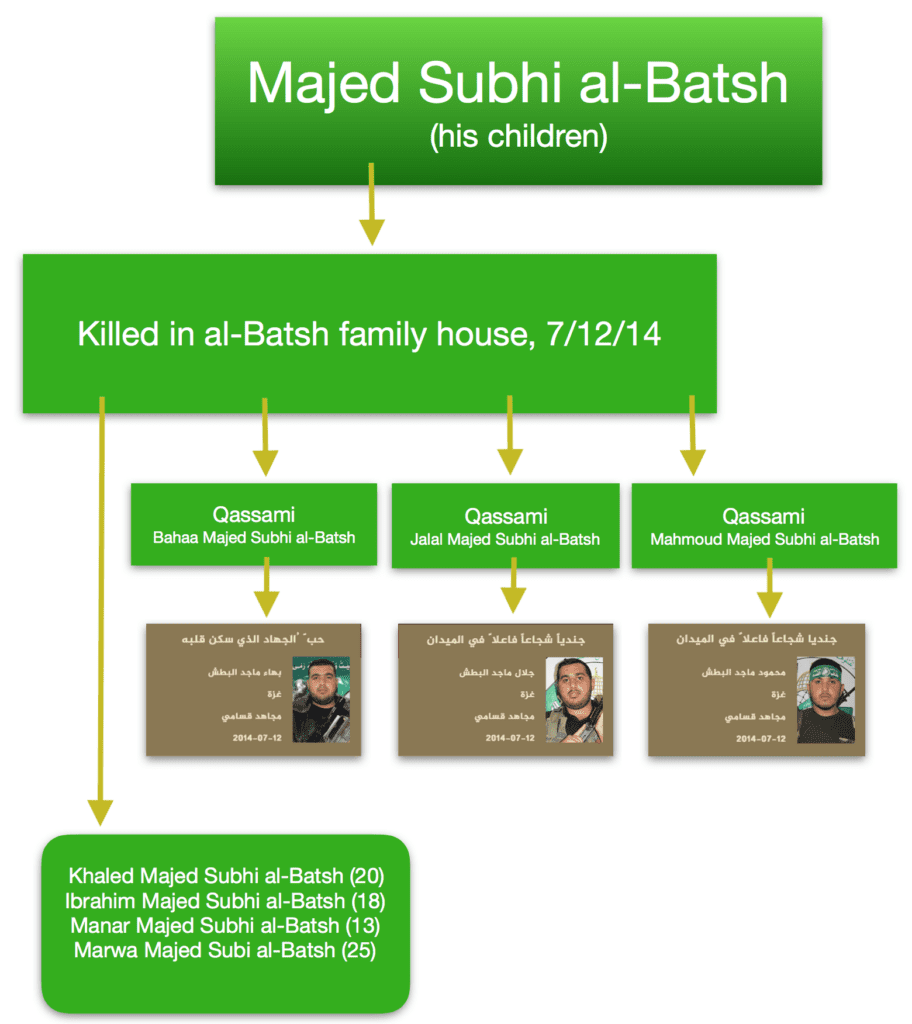 ISSAM SUBHI AL-BATSH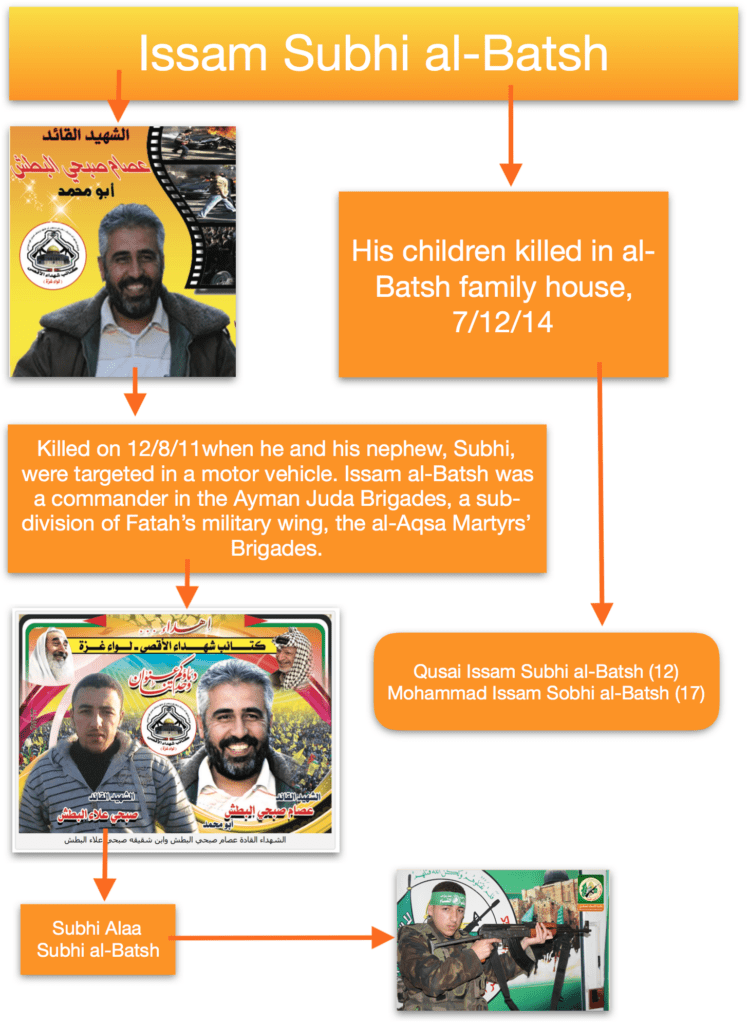 To read more about Issam Subhi al-Batsh, click HERE
THE AL-QASSAM BRIGADES TERROR FAMILY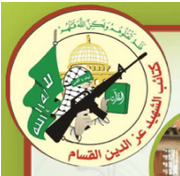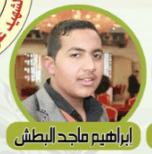 Ibrahim Majed al-Batsh
This family and its affiliation with the Izz al-Din al-Qassam Brigades, a Foreign Terrorist Organization, is documented on this website and can be seen by clicking HERE.
HAMAS / IZZ AL-DIN AL-QASSAM BRIGADES FUNDRAISING SCHEME
Prior to August 2020, the Hamas and Izz al-Din al-Qassam Brigades websites had a green banner at the top of their home page. This is how the home page of Hamas' TV station, al-Aqsa TV, appeared on March 16, 2020:

Note the green banner at the top of the page:

The green banner contained an embedded URL that linked to the Izz al-Din al-Qassam Brigades website. Clicking on the green banner would open this webpage: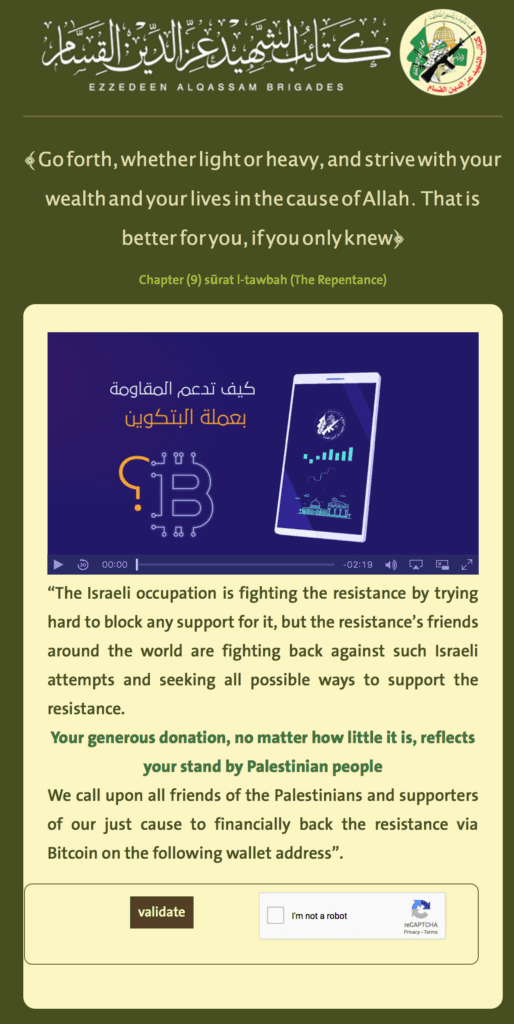 This was a fund raising scheme utilizing cryptocurrency, Bitcoin, to underwrite its terrorism ("resistance"). Note that the solicitation is in English. This would indicate that the fund raising scheme not only targeted Arabic speaking countries but English speaking western countries as well, such as the U.S.
In August 2020, the U.S. government seized the website, funds and assets:
U.S. DEPARTMENT OF JUSTICE SEIZURE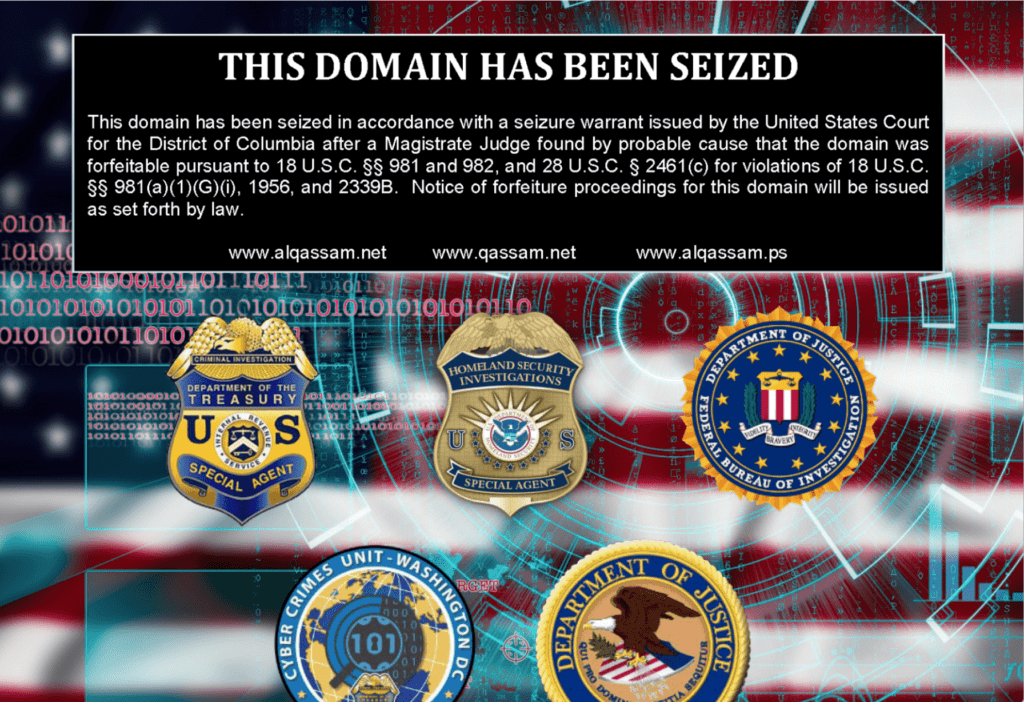 The original Humanize Palestine website memorialized Hamas, al-Qassam Brigades terror operatives, and their families, Ibrahim Majed al-Batsh is one example. In their own words, they honored the deceased terror operatives as martyrs by bringing them back to life through their pictures, stories, art, and poetry.
Now the victims of these terror operatives have been honored. The U.S. Department of Justice has seized al-Qassam Brigades assets, funds and websites, used to finance their terror campaigns. The monies will be directed to the United States Victims of State Sponsored Terrorism Fund.
To read about the United States' largest-ever seizure of cryptocurrency in the terrorism context, click HERE.
CLICK 'HOME' TO RETURN TO GALLERY