THE ORIGINAL HUMANIZE PALESTINE NARRATIVE:
Memorializing Palestinian Terrorists
IN MEMORY: MOHAMMAD ABU KHDEIR
Click HERE to view original Humanize Palestine Website (Use Back Arrow to Return)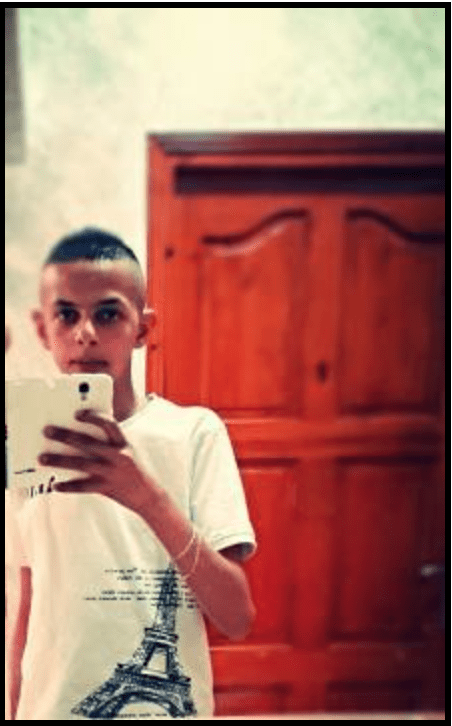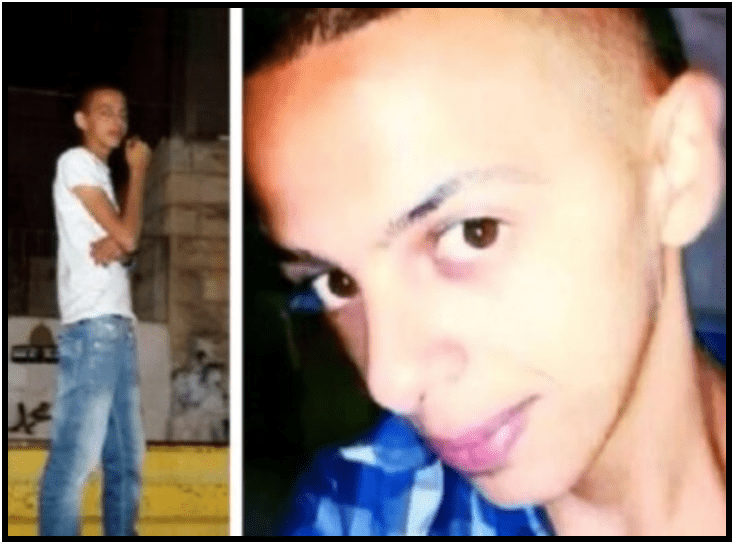 Mohammad Abu Khdeir, 15 years old was on his way to Fajr prayers, when a group of Israeli teenagers stopped him and pretended to ask for directions. They then kidnapped him by forcing him into a car. After he was kidnapped, he was burned alive after suffering head injuries. Reports indicate that his kidnappers had poured fuel into his body before being burned alive. This incident took place in the Beit Hanina/Shuafat neighborhood of Jerusalem. He was murdered on July 2, 2014.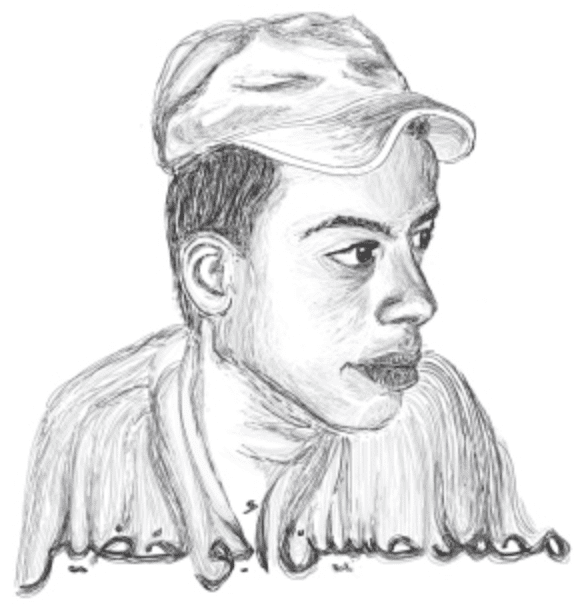 Submitted by Reem Farah
"I wish I could make one for every Palestinian that has been killed but after the fifth killing it became apparent that Palestinians will be massacred and stripped even from a mourning period."

ONE THOUGHT ON "IN MEMORY: MOHAMMAD ABU KHDEIR"
ERROL SEMPLE July 30, 2014 at 12:20 pm REPLYRIP Mohammad Abu Khdeir.
*************************
THE FACTUALLY CORRECT NARRATIVE:
PALESTINIAN MURDERED BY ISRAELI TERRORISTS: MOHAMMAD ABU KHDEIR
WIKIPEDIA
Click HERE to view website
The kidnapping and murder of Mohammed Abu Khdeir occurred early on the morning of 2 July 2014. Khdeir, a 16-year-old Palestinian, was forced into a car by Israeli citizens on an East Jerusalem street.[4] His family immediately reported the fact to Israeli Police who located his charred body a few hours later at Givat Shaul in the Jerusalem Forest. Preliminary results from the autopsy suggested that he was beaten and burnt while still alive.[5][6][7][8]
On 30 November 2015, the two minors involved were found guilty of Khdeirs' murder, and were respectively sentenced to life and 21 years imprisonment on 4 February. On 3 May 2016, Ben David was sentenced to life in prison and an additional 20 years.[25]
CLICK 'HOME' TO RETURN TO GALLERY: