بتسيلم – أدهم عبد العال
בצלם – אדהם עבדאל אל על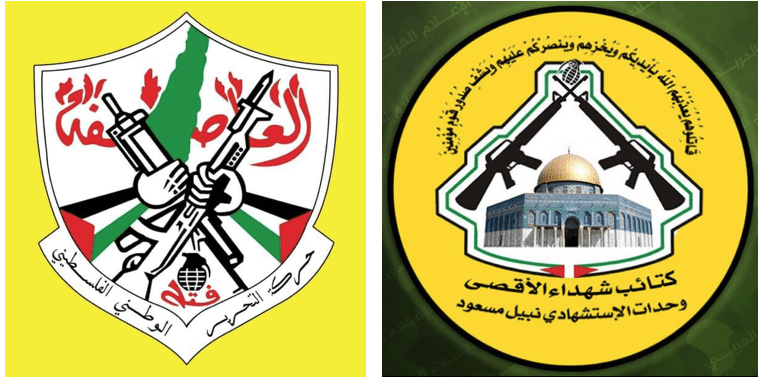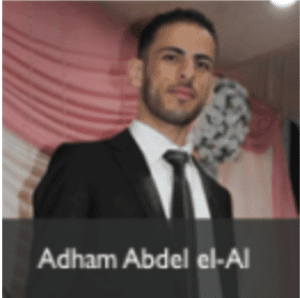 THE B'TSELEM FALSE NARRATIVE:
(taken from the B'Tselem webpage)
Adham Muhammad 'Abd al-Fatah 'Abd al-'Aal
25 years old, resident of Gaza city, killed on 13 Jul 2014 in Gaza city, by gunfire from an aircraft. Participated in hostilities Additional information: Killed along with his mother in her home. His brother was injured in the incident and died of wounds a week later.
THE FALSE NARRATIVE
"Killed along with his mother in her home."
THE FACTUAL NARRATIVE:
NEDAL.NET, AL-AQSA MARTYRS' BRIGADES WEBSITE
"The martyr Adham … worked in the ranks of the Al-Aqsa Martyrs Brigades – Palestine Brigade martyr commander " "Nidal al-Amoudi " the military wing of the Palestinian National Liberation Movement " Fatah " in complete secrecy, his work was within the rocket unit, and no one knew his work within the ranks of Al-Aqsa Brigades has few close relatives, so that he was participating in the battalions special events and he was wearing the mask ,because he wanted his work to be pure to God, so he received the title of "the masked man", it was god's generosity to him to testify in his way."
" … on Monday, 14 July 2014, where he was our martyr , "Adham", returning from his duties Jihadi a jihad after the launch of new batches of rockets … so the house where he and his family, brothers and mother were present were targeted, and will witness our martyr mujahid " Adham "…."
THE INCIDENT
On Monday, July 14, 2014, after launching rockets into Israeli territory, Abdel El-Al returned to his house where he and his family, brother and mother, lived. He was surveilled by the IDF leaving the launch site and when he reached his house, he was targeted and killed.
VICTIMIZATION
As previously stated, the B'Tselem databases create the illusion that Palestinian combatants killed by the Israeli security apparatus are victims, victims of an "occupier". The Adham Abdel el-Al narrative is an example of this misinformation.
Adham Abdel el-Al , B'Tselem alleges, was killed in an "incident", along with his mother and brother, in his mother's house. This is a patently false, incomplete narrative that conceals the truth. There is nothing that explains why the house was targeted by the IDF, and there is nothing about Adham Abdel el-Al, only that he participated in the hostilities, no mention of his terror organization affiliation. All that appears in the B'Tselem story is el-Al being killed in his mother's house together with her and his brother.
The narrative is purposely misleading, it has the reader believing that all three were targeted and killed in the incident, in the mother's home, a targeting unrelated to combat. This is false.
The B'Tselem narrative conceals who el-Al was, that HE was targeted and just prior to his targeting, HE was firing rockets into civilian population areas, a war crime.
The B'Tselem incomplete misleading narrative is not attributable to any oversight by the NGO, they would like readers to believe that al-Al and his family were victims of an Israeli attack on innocent civilians.
Adham Abdel el-Al, the terror operative combatant, re-imagined by B'Tselem as the victim.
CLICK 'B'TSELEM' TO RETURN TO "B'TSELEM – THE FALSE NARRATIVES"
CLICK 'HOME' TO RETURN TO THE GALLERY