THE ORIGINAL HUMANIZE PALESTINE NARRATIVE:
IN MEMORY: LAMA AL SATARI
Memorializing Palestinian Terrorists
Click HERE to view original Humanize Palestine Website (Use Back Arrow to Return)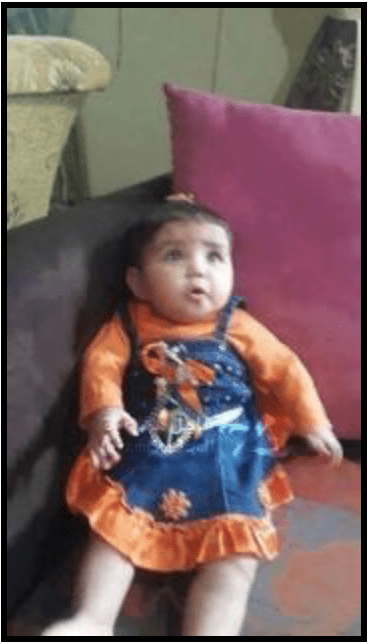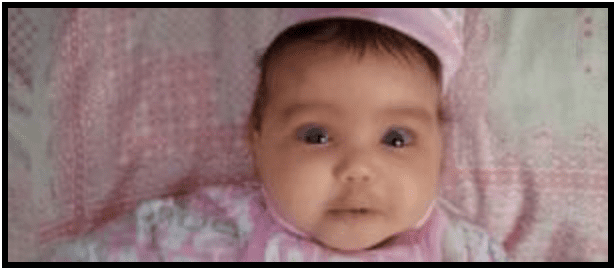 Lama Al Satari, five months old, was killed in Rafah on Tuesday, July 15, 2014 in an Israeli airstrike.

ONE THOUGHT ON "IN MEMORY: LAMA AL SATARI"
Pingback: Lama Al Satari | The Martyr
*************************
THE FACTUALLY CORRECT NARRATIVE:
Identifying Palestinian Terrorists
IZZ AL-DIN AL-QASSAM BRIGADES HOAX: LAMA AL SATARI
AL-QASSAM BRIGADES TWITTER PAGE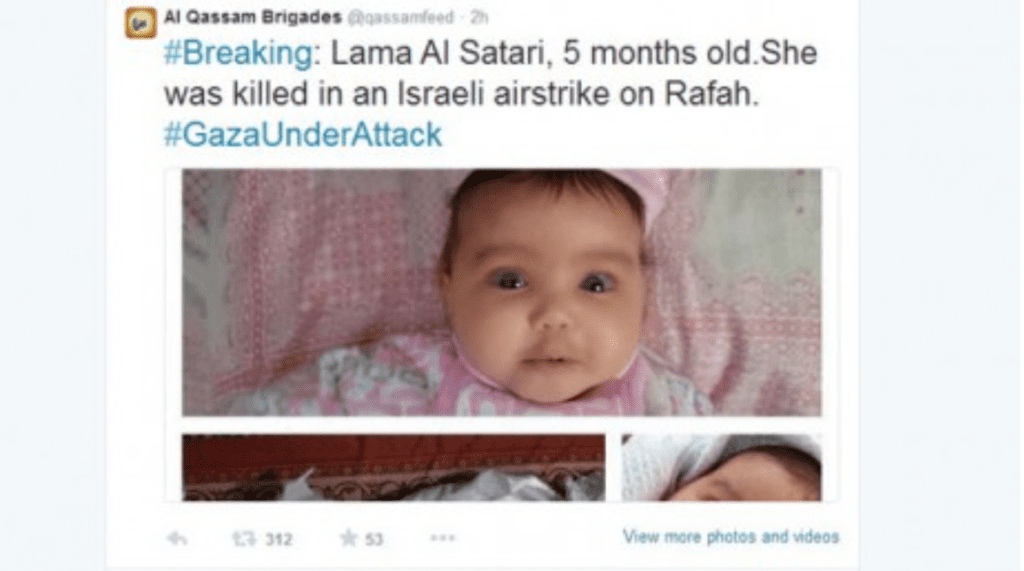 Above, Izz al-Din al-Qassam Brigades Twitter post stating that Lama al-Satari was killed in an israeli airstrike.
THE WEEK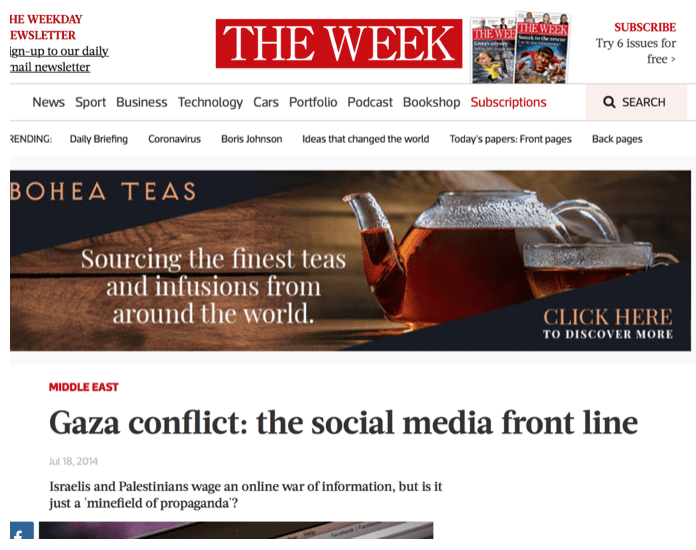 Click HERE to view website
Gaza conflict: the social media front line

Jul 18, 2014
Israelis and Palestinians wage an online war of information, but is it just a 'minefield of propaganda'?
There has been a surge in activity on the Twitter account of al-Qassam, Hamas's military wing. The group tries to maximise its reach by posting in English, Arabic and Hebrew. It has been criticised for posting extremely graphic and distressing images of dead or injured children.
The group's English language account was suspended today. Twitter refused to comment for "privacy and security reasons" but speculation on social media suggests it contravened Twitter's code of conduct by posting graphic pictures.
Numerous hashtags such as #GazaUnderAttack, #StopIsrael and #PrayForGaza were set up to highlight attacks on Palestinian civilians. Hamas also published this YouTube video with instructions on posting to social media.
HAMAS YOUTUBE VIDEO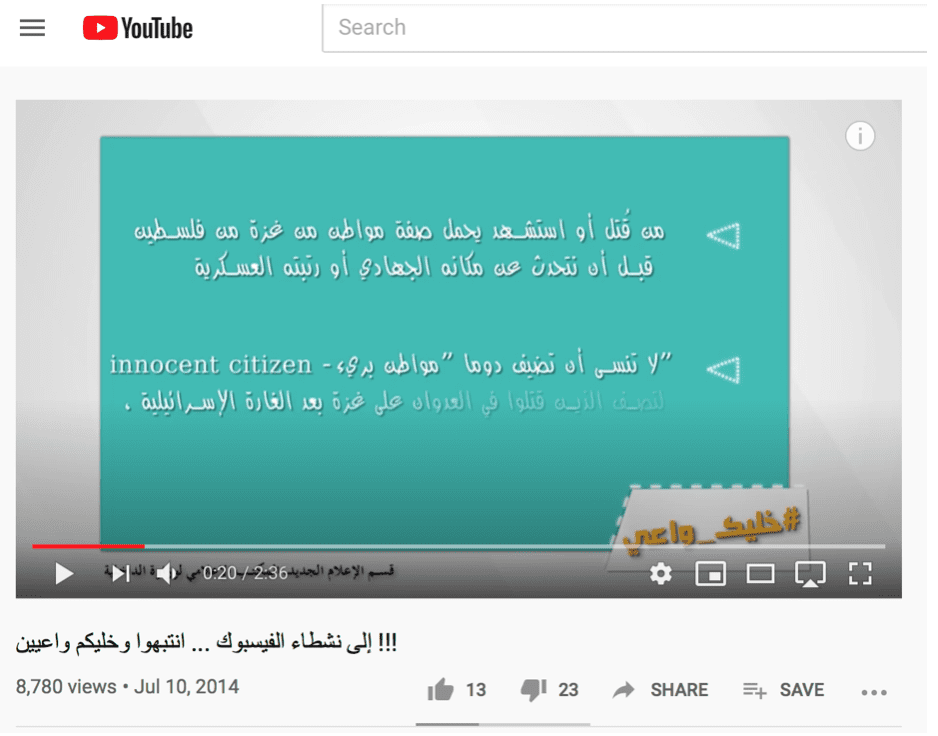 Click HERE to view YouTube video
MEIR AMIT INTELIGENCE AND TERRORISM INFORMATION CENTER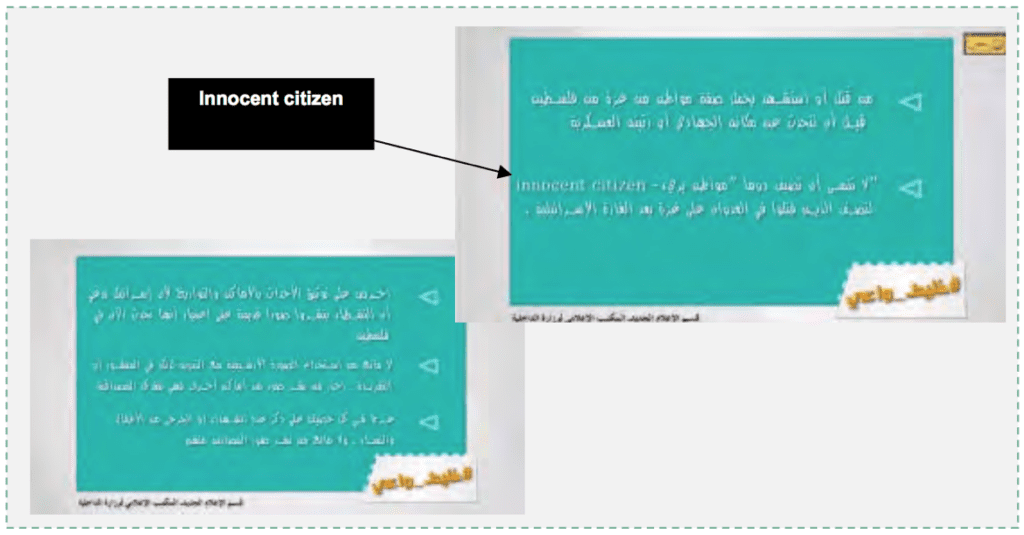 Bottom left: "Whenever you present (the death toll), mention the number women and children killed or injured; there is no reason not to publish photos of those injured." Bottom right: "Anyone who was killed or died as a shahid will be described as a resident of the Gaza Strip from Palestine before his jihadi position or military rank is described"; "Do not forget to always add [the appellation] innocent citizen [the English phrase appears in the Arabic text] – to describe those who were killed in an attack in the Gaza Strip or an Israeli bombing."
THE FACTS
The death of Lama al-Satari WAS NOT reported by the following organizations:
B'Tselem Human Rights NGO
International Middle East Media Center
Meir Amit Intelligence and Terrorism Information Center
CLICK 'HOME' TO RETURN TO GALLERY